Metinvest Group continues delivering a large-scale project at Ilyich Steel. The work is going at full pace to prepare the construction site of a new shop that will produce cold-rolled, galvanized and colour-coated steel. Investments that Metinvest Group will allocate for this project will total over USD 1 billion. The general contractor for the project is Metinvest Engineering.
Preparation of the construction site of the new Cold Rolling Shop is currently in progress. Cable bridges have been built, optic fibre and 10kV cables have been relocated and connected. Special machinery including 25 dump trucks, four excavators, two loaders and three bulldozers are on site for daily operations.
A new walking route with an entry checkpoint are organized to ensure employees' safe movement.
Till the end of the year, our specialists will be building a geogrid stabilized retaining walls for the power transmission lines. We have started this year and will continue next year the relocation of some railway tracks between Sinter Plant station and Zapadnaya station, and of Novoprokatnaya station.
— Dennis KΑΜΥSΗΕΝΚΟ,
Capital Construction Project Manager for Ilyich Steel.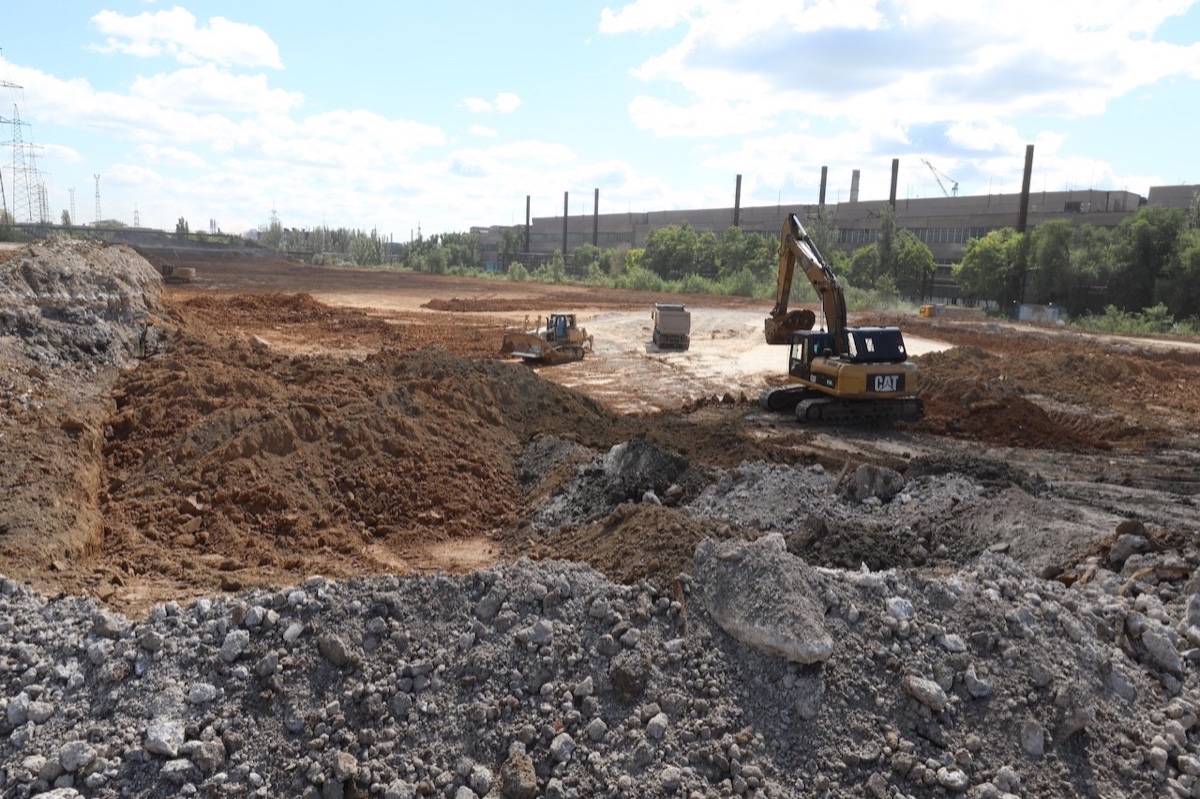 The main shop building for production of cold-rolled, galvanized and colour-coated coils at Ilyich Steel will have design length of about 750 m and a width of up to 140 m.
The first phase of main process equipment construction will include a five-stand cold rolling mill coupled with a pickling line, a galvanizing line and a combi-line allowing to produce zinc- and colour-coated material. Investments in this part of construction will be over USD 800 million. The second phase will include installation of slitting and cutting lines, annealing furnaces, and a colour coating line.
— Igor SHULGA,
Cold Rolling Program Director, Metinvest Engineering.
Water treatment and gas cleaning facilities, acid regeneration plant, high-voltage substation, oil and lubricant warehouses, and roadways will also be constructed.
The construction will be delivered in two phases, with completion expected in 2028. It's important to note that the new rolling mill will help extend the range of manufactured products to meet the demand of the domestic and the CIS markets, and the European market. This will make the company even more competitive and squeeze out low-quality material supplied to the Ukrainian market from other countries.