Metinvest Group is upgrading production facilities of PJSC "ILYICH IRON & STEEL WORKS". Construction of the most advanced air separation unit in Ukraine is well under way at the enterprise. Total investments into the facility construction will amount to 83.5 mln. US dollars.
To this date, liquid oxygen storage and gasification station equipment readiness is around 95%. Preparations are being made for onsite commissioning. Motor house building carcassing was completed for the air separation unit, concrete casting of foundations for the equipment and pipeline laying-out were finished, works on installation of the main process equipment manufactured by Air Liquide were started. According to the implementation schedule, the project is planned to be completed next year.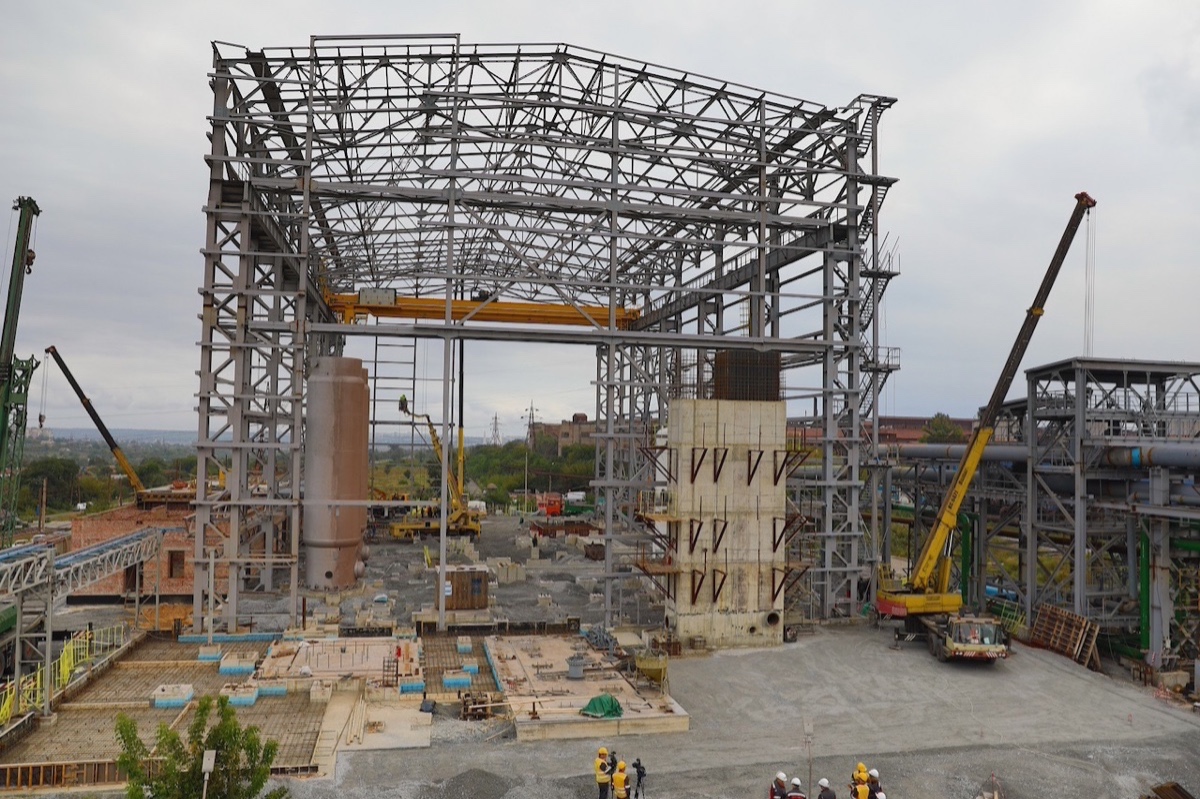 A large number of oxygen shop, Metinvest Engineering and contractor's personnel is engaged in the modern oxygen facility construction. The facility infrastructure consists of air separation unit equipment with a productivity rate of 25 ths. cubical meters of oxygen gas per hour and 35 ths. cubical meters of nitrogen gas per hour, liquid oxygen cryogenic storage with a capacity of 1,500 m3, gasification station as well as required energy resource support units. The facility equipment will make it possible to satisfy the plant demand for oxygen and nitrogen required to produce hot metal and steel. It is really a large and unique project for our company.
— Aleksandr VLASOV,
chief power engineer of MMKI told.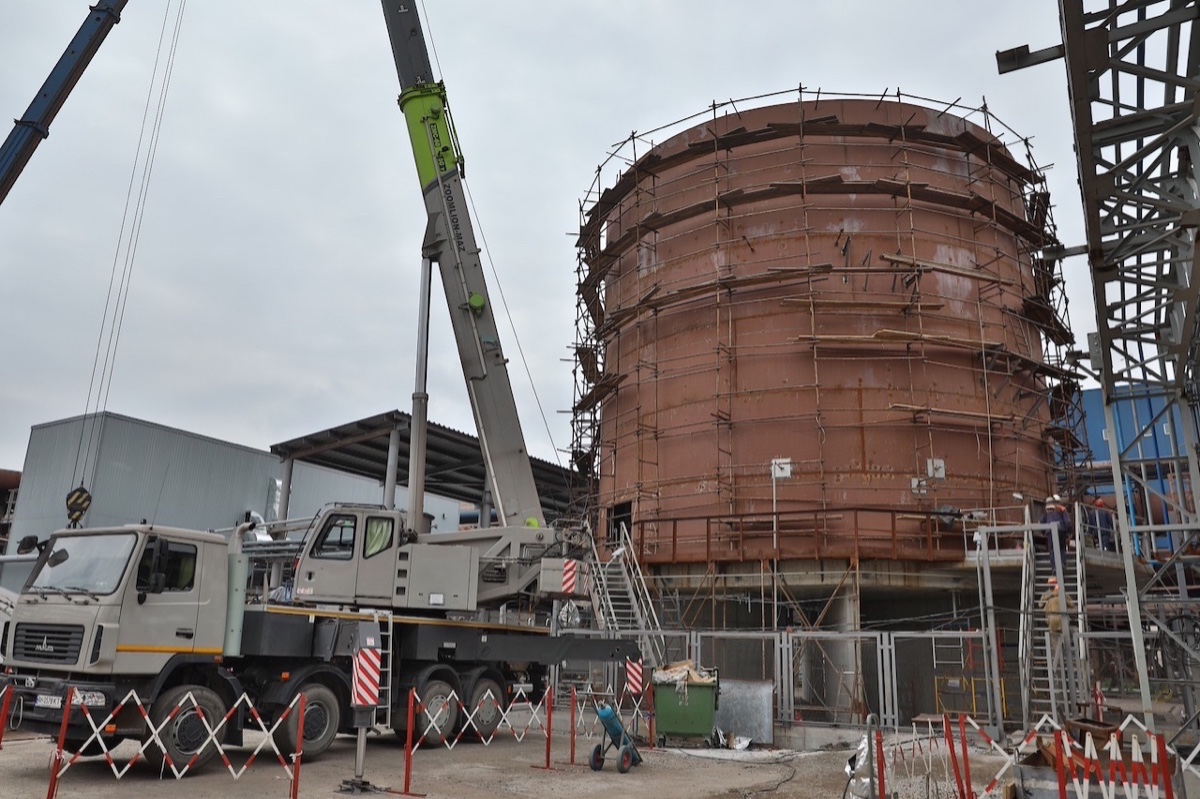 That said, the powerful oxygen facility will allow the enterprise to cut energy resource expenses owing to its characteristics and technology utilized.
Thanks to the advanced technologies used, this automated oxygen facility will reduce specific consumption of utilities to 20% versus existing oxygen units. After the new air separating unit has been put into operation, the old equipment will be taken out of service.
— Andrey BOCHKOV,
Metinvest Engineering project manager pointed out.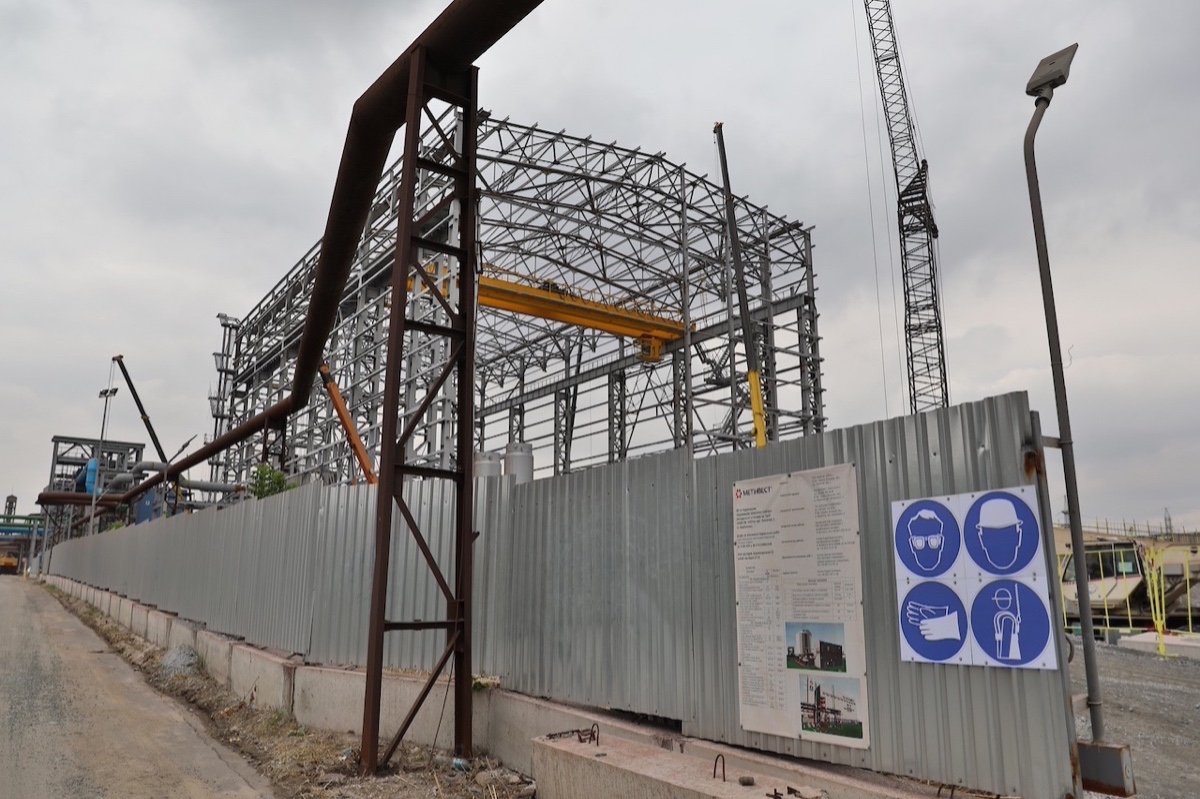 Let us recall that in 2019, Metinvest Group signed contract for an air separation unit construction with Air Liquide, a global leader in the field of production and supply of gases, technologies and services for production and public health. Funding from the State Export Credit Agency of France (Bpifrance Assurance Export) was leveraged for the project.