The year 2022 at Pokrovs'ke Colliery Group of Metinvest Pokrovskugol has been declared the year of drifting.
We have ambitious plans ahead of us – 7 million tons of run-of-mine coal production and 33 kilometers of excavation.
— Valery YAKOVENKO,
General director of Pokrovs'ke Colliery Group.
Work on improvement of working conditions of shaft miners and simplification of erection process has been started already. A unique frontal cutting complex KNF-160 was assembled at workshop of "Hydraulic equipment repair area" for assembly passage ways drifting, which will speed up the process of mining face preparation.
New equipment is the result of joint work of machine builders and miners. Similar complexes are already used in mines of Pavlograd, however, for Pokrovs'ke Colliery Group the equipment has been updated.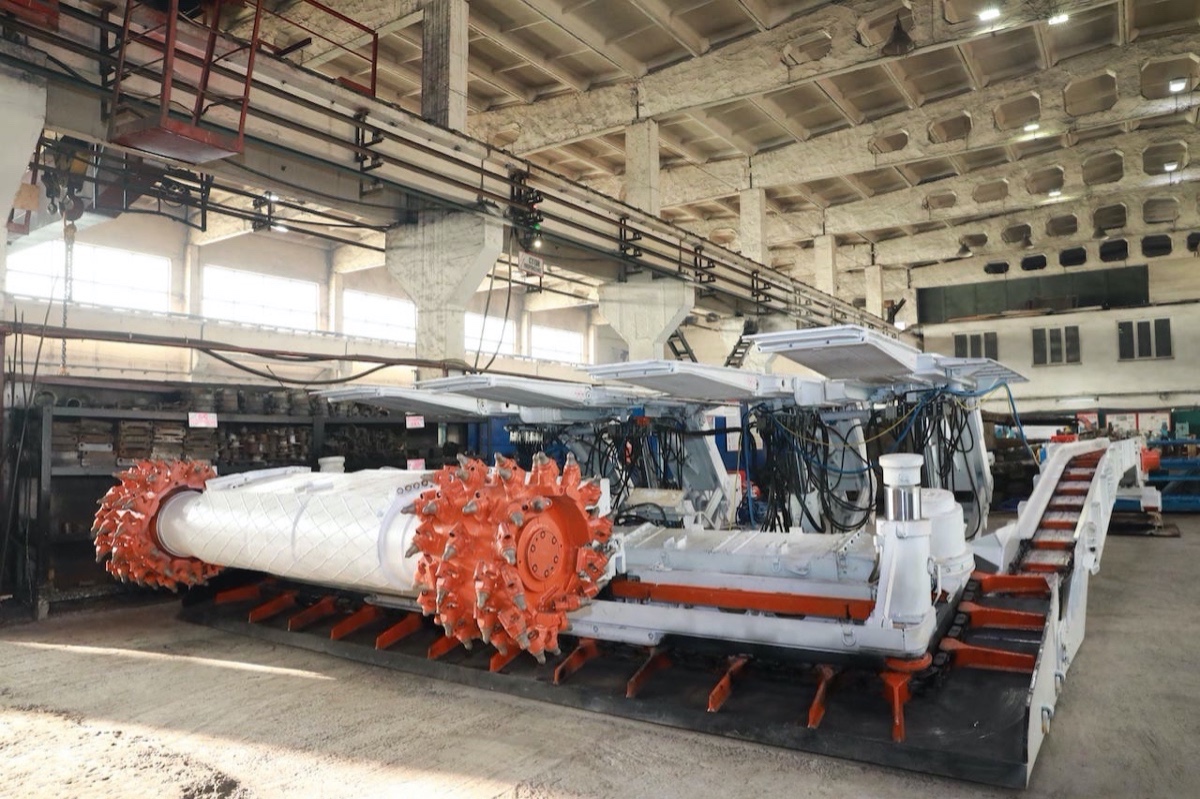 Mining and geological conditions, depths, coal and rock hardness in Pavlograd are different from the conditions of Pokrovs'ke Colliery Group. Therefore, the complex was improved and finalized taking into account the conditions of our mine.
— Alexey ARSHAKOV,
Deputy Director for Production.
Frontal cutting complex KNF-160 will allow to combine the process of mining operations and erection and reduce work time, save materials, reduce the number of people providing service for the face. Installation crew that will work on the new equipment has already been trained at the manufacturing plant in Kharkov. Complex will be lowered down into the mine upon completion of preparation works. This year, it is planned to go through 500 meters of workings with its help.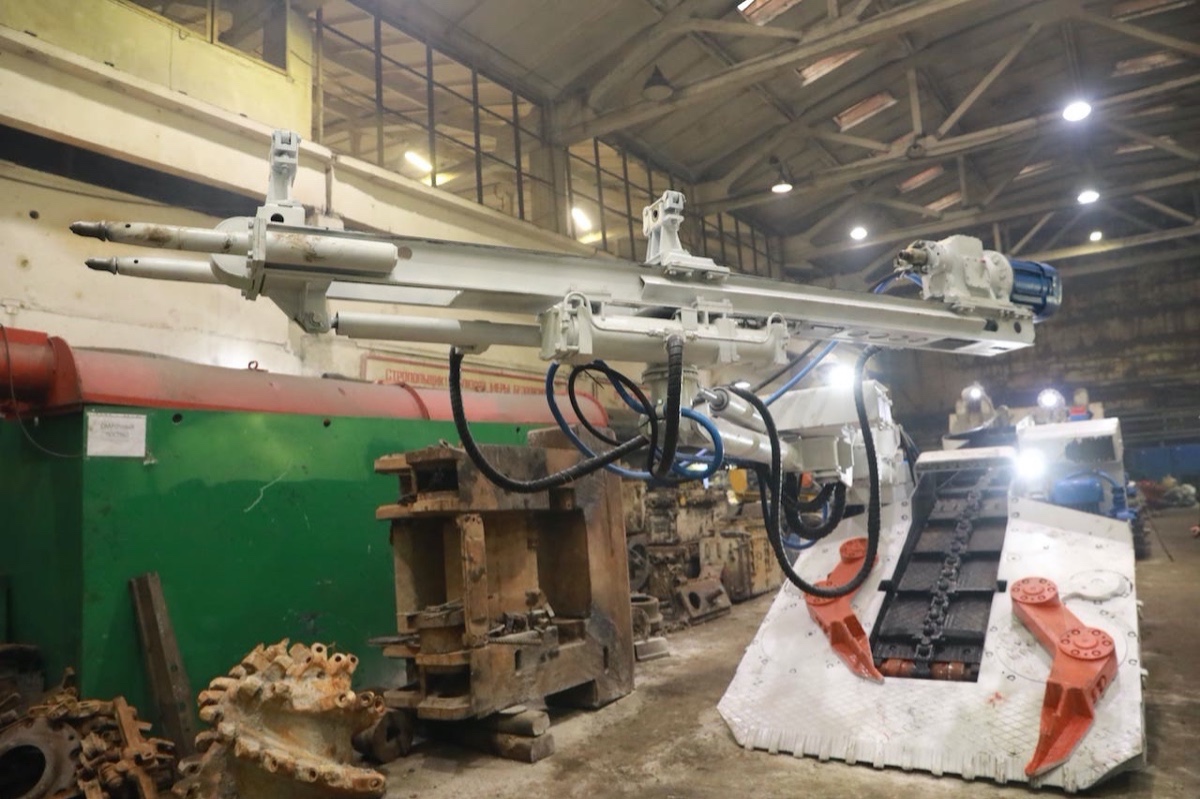 This is a tunneling equipment for drill and blast excavation. The machine is new, experimental, with a more powerful drilling tool and upgraded running gear.
— Roman SACHKO,
Chief Engineer of Pokrovs'ke Colliery Group.
The new machine will be put into operation in the near future and will become a real helper for shaft miners.