Almost 5,000 field stoves made of Metinvest steel will be supplied to defenders and residents of frontline cities and towns. The Group manufactures heating equipment at its assets and in cooperation with partners. In addition, Metinvest provides firewood to Ukrainian defenders and civilians free of charge.
The resistance against the enemy invasion is nearing the one-year mark. Over this time, we have realised that the Russian army is waging war against not only our brave soldiers, but also our schools, hospitals, power plants and thermal power stations. However, Ukrainians will not be broken by terror: people support each other to survive difficult times, and big business has become a reliable pillar of the country.
Long before the start of winter, Metinvest started to manufacture portable stoves that can be installed in trenches and shelters. It has supplied them to the military on the front line, territorial defence brigades and residents of frontline towns where the war has destroyed services. That work is still ongoing, as there are still several cold months ahead. In addition to heating equipment, the Group provides coal and firewood to defenders and civilians.
"Yes, we have faced unprecedented challenges this winter. But I believe in the Armed Forces and in the incredible resilience of Ukrainians. Since the first day of the war, Metinvest has also been doing everything to ensure that our country holds out against the enemy. The Group has been and will continue to provide unwavering support for Ukraine. We are providing strong economic support, supplying our defenders with the necessary equipment and taking care of the people affected by the war. While it will be a difficult period ahead, together, shoulder to shoulder, we will overcome and win".
— Yuriy Ryzhenkov,
, CEO of Metinvest Group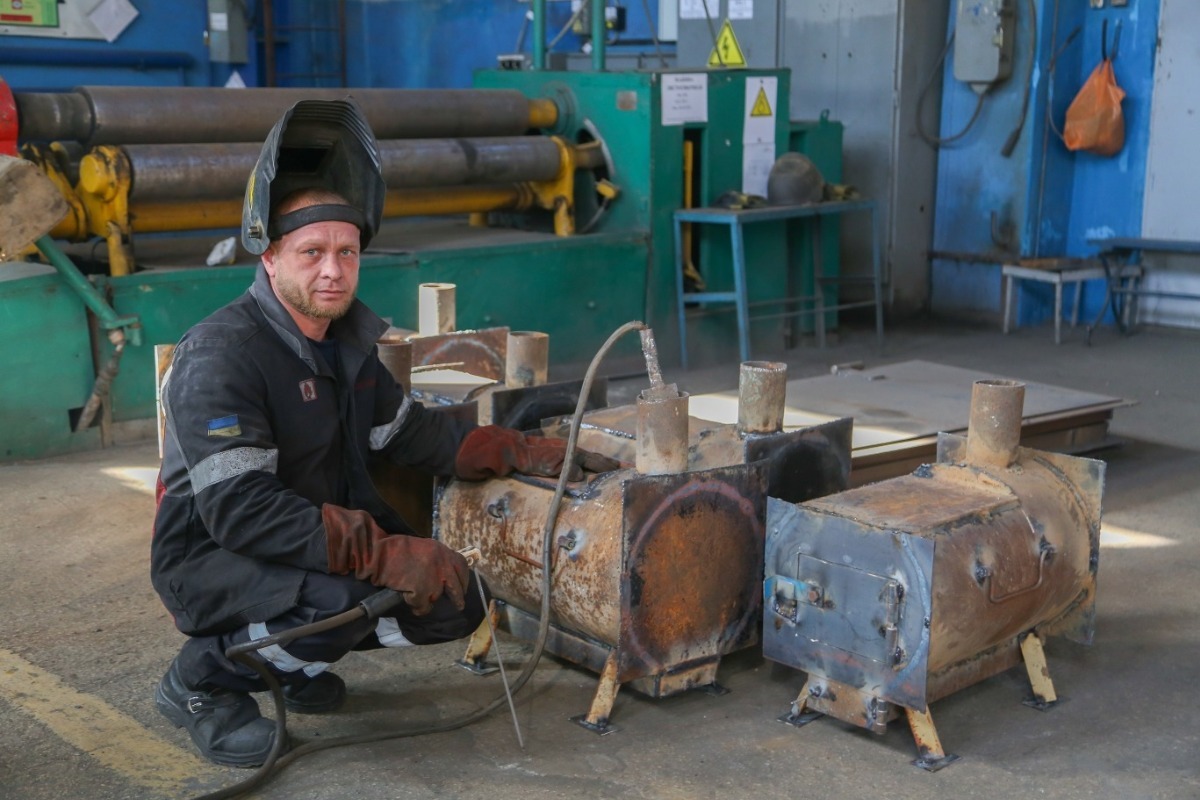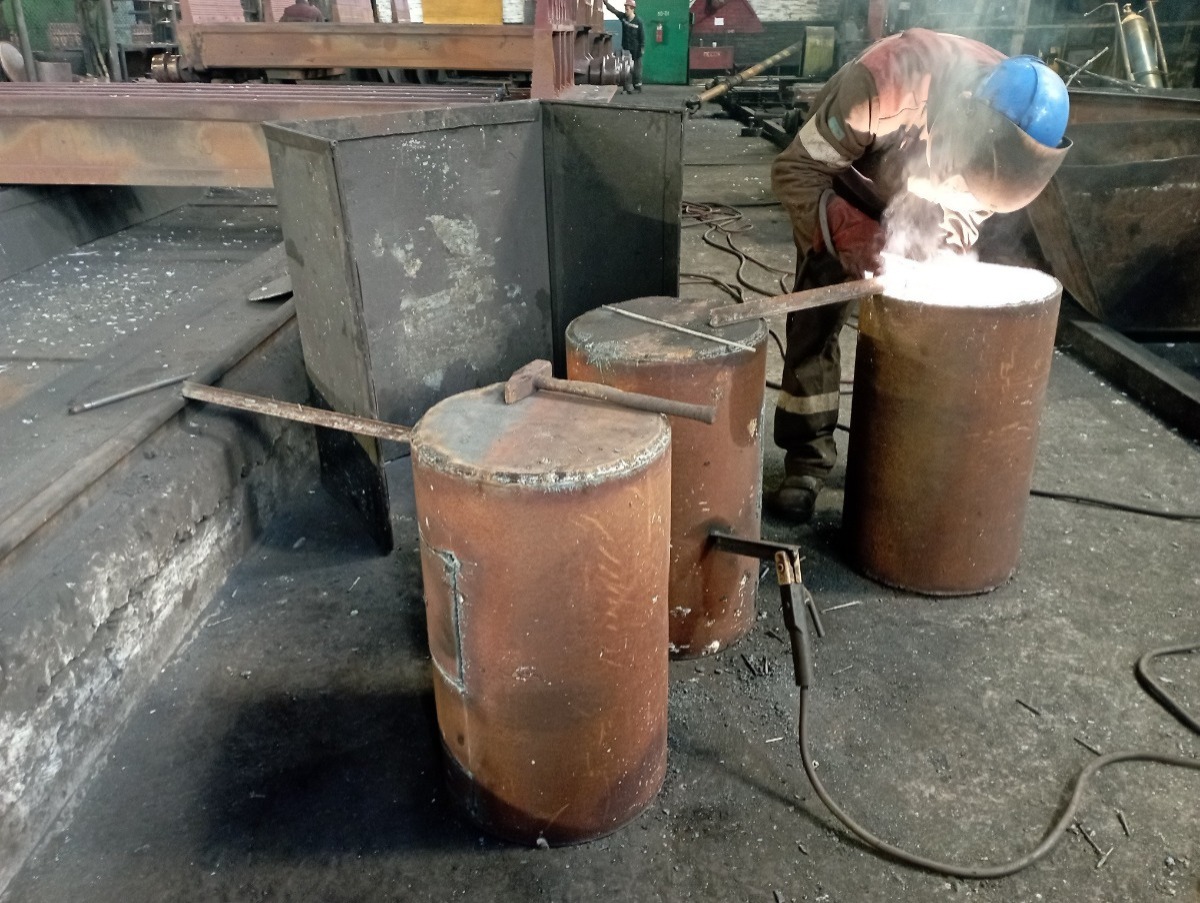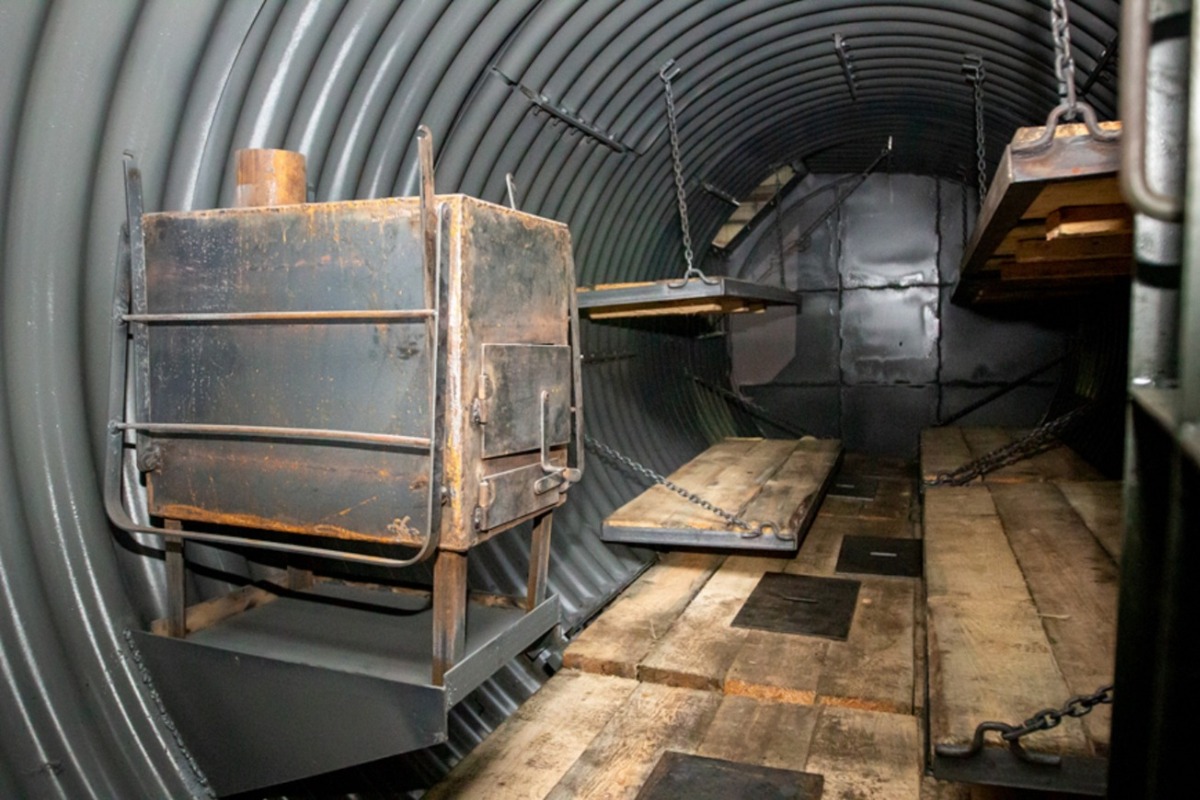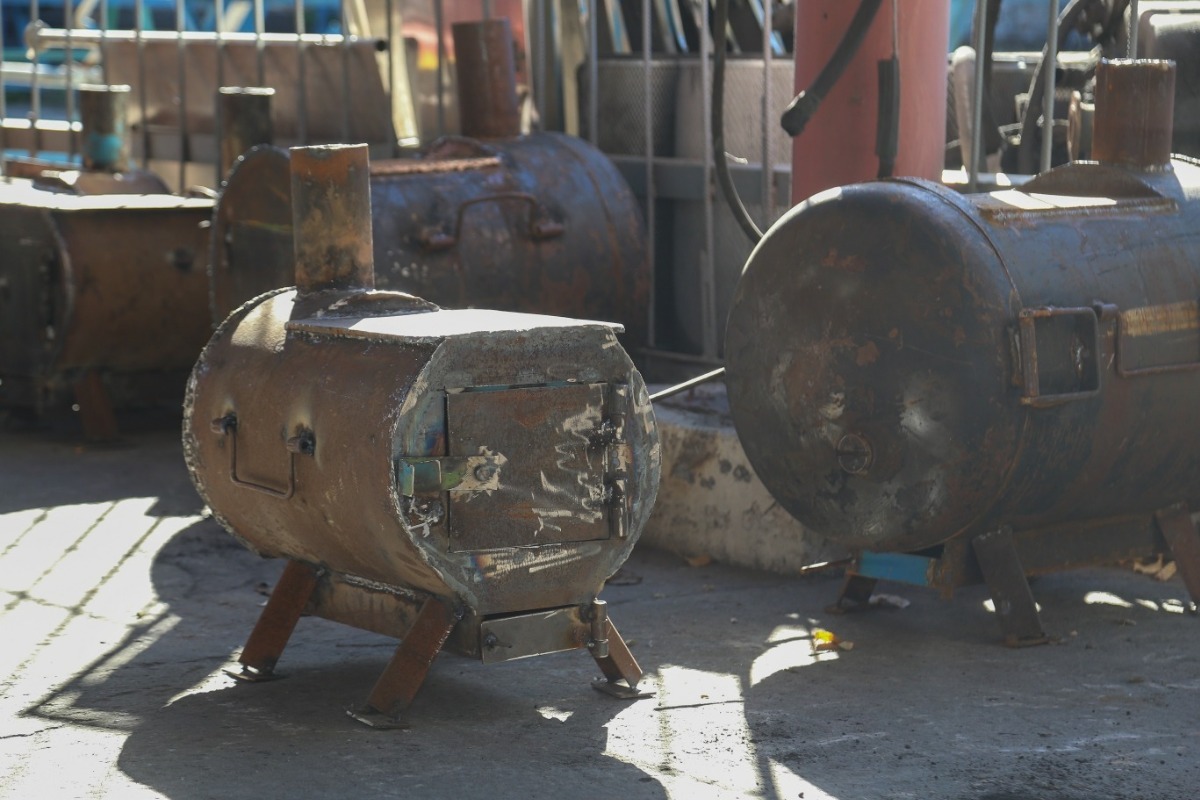 To produce as many potbelly stoves as possible, Metinvest provides metal to partner organisations and enterprises that can also manufacture field stoves. Since the beginning of the full-scale invasion, Metinvest-SMC has donated more than 100 tonnes of steel plates to them. Ukraine's gas storage operator Ukrtransgaz, MCC "Vzirets-2000", NGO "Dopomoga Razom", the Ternopil recruitment office, the Chernobyl Union (Ternopil), leaders of volunteer organisations and representatives of military units have requested and received steel.
There are several types of portable stoves: potbelly, plate-type, turbo and rocket stoves. Depending on the specific modification, it takes 50-80 kilogrammes of metal to make one stove. This means that Metinvest-SMC has already provided enough steel to manufacture 1,250-2,000 stoves.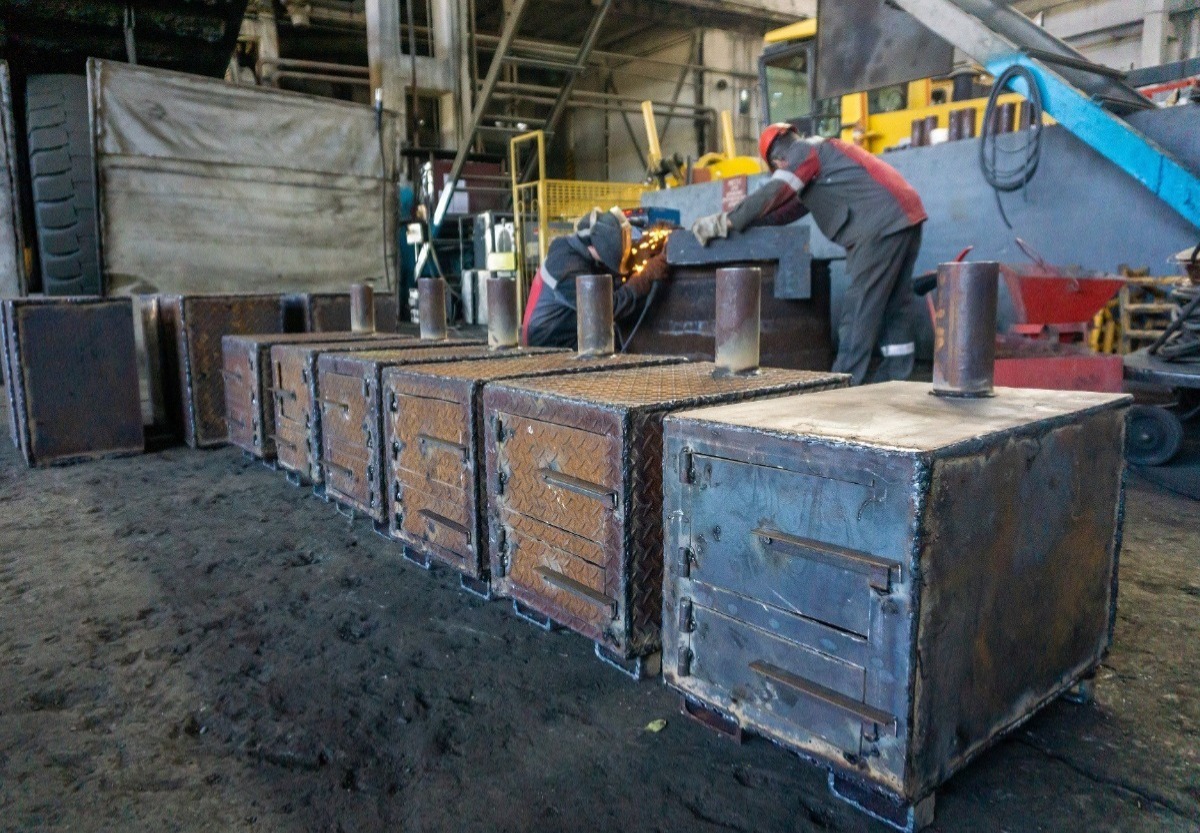 Doing things for others as if for ourselves
The Group's enterprises also manufacture metal stoves. For example, Metinvest-SMC's craftsmen have made more than 200 stoves. Together, specialists from Zaporizhzhia, Kamianske, Kryvyi Rih and Pokrovsk have also manufactured almost 3,200 stoves. Specialists are improving the standard design of portable stoves to make them convenient to use both in civilian shelters and on the front line. Usually, the heating equipment is sent to the residents of the frontline Avdiivka community and installed in "invincibility points". The lion's share of stoves is sent to soldiers' positions to keep them warm and to enable them to cook food and dry their clothes and footwear.
Each stove made by the Group's craftsmen is reliable and convenient. Such stoves can be placed anywhere and can be heated with available fuel. Due to their sufficient wall thickness and optimal design, they produce heat immediately after ignition. Typically, portable stoves can heat up to 50 square metres of a room, dugout or special shelter.
In addition to metal stoves, Metinvest provides fuel for them. The enterprises in Pokrovsk and Zaporizhzhia have sent almost 90 cubic metres of firewood to the shelters, and another 276 cubic meters from Zaporizhzhia have been provided to the defenders. Also, employees of Kryvyi Rih Machining and Repair Plant have looked after their colleagues from Avdiivka and sent more than 3 tonnes of firewood to the Donetsk region.
In addition, Metinvest subsidiary Pokrovske Coal is providing solid fuel to employees who are staying in town. Each employee can receive 2 tonnes of coal for free for each half of the year. Residents of Pokrovsk have already received 5,000 tonnes.
As a reminder, as part of Rinat Akhmetov's Steel Front military initiative, Metinvest-SMC donates steel for the manufacture of bulletproof vests, vehicle armour and potbelly stoves. To learn more about its operations and online store for steel products, visit Metinvest-SMC's website: https://metinvest-smc.com