As part of an investment program a major overhaul of the process section No.3-4 at an Ore Beneficiation Plant of Northern GOK has started. METINVEST Group allocated more than UAH 300 million for equipment restoration.
In the process of the repair all process equipment will be replaced at the section - four mills, two classifiers, two deslimers and the whole fleet of magnetic separators. There are also plans for the installation of new hydraulic cyclones and construction of sumps.Simultaneously with the section reconstruction the automated process control system will be in process of upgrading.
Currently the old equipment is being dismantled at the process section.The second step of the large-scale project implementation will be the restoration of reinforced-concrete structures and columns reinforcement.After that communication lines will be laid and modern equipment will be installed.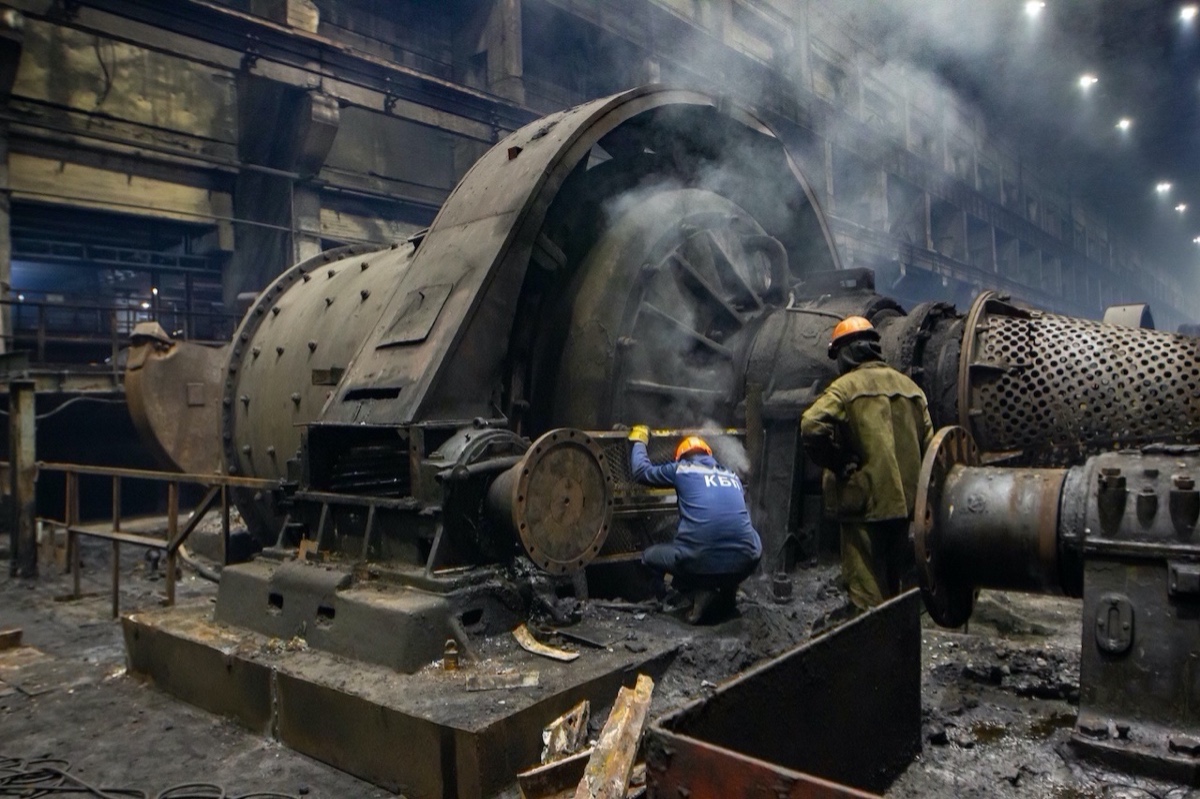 Owing to the section major overhaul we create conditions for trouble-free operation, increase production efficiency, improve concentrate quality. We will continue restoring the existing mining machinery and processing facility equipment for stable operation of Northern GOK. METINVEST Group allocated about UAH 1.7 bln to reach this goal.The transition to modern technologies will make it possible to complete the production program in full, improve labour conditions on the workplaces.
— Andriy SKACHKOV,
General Director of Northern GOK.
The major overhaul of Technological Sections 3-4 is arranged to be carried out for six months.