Yuzhniy GOK completed reconstruction of two process sections for ferruginous quartzites beneficication.The project was implemented at the first ore beneficiation plant. The equipment start-up allowed the works to produce 13.5 mln tonnes of iron ore concentrate based on the results of 2021.
In the process of the reconstruction new ball mills, magnetic separators, deslimers, other equipment were produced.Foundations, process platforms, steelworks were also replaced.The networks of industrial water, heating, aspiration were revamped.
The technological sections No. 9-10 were commissioned in the end of 2021.The equipment revamping was carried out by specialists of the works and contractors.The sections were reconstructed under the conditions of the functioning shop.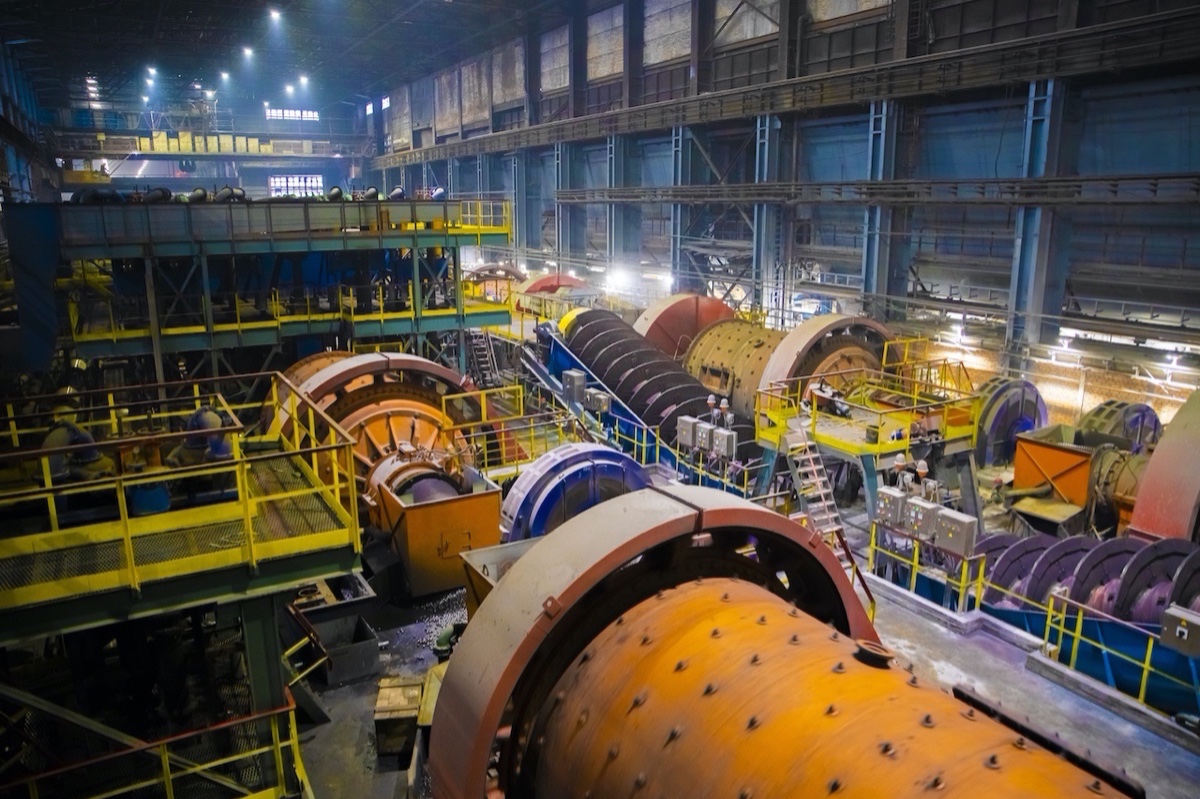 The sections production rate is 3,600 tonnes of concentrate per day.Iron concentration in the product is 68.5 percent.Process engineers used additional stages of magnetic separation and check classification in the processing flowsheet.
This equipment was decommissioned as early as 90s due to a dramatic production decline. Currently essentilally YuGOK built two process sections of the first beneficiation plant from scratch.Owing to the commissioning thereof by the result of 2021 it reached the production rate it had not reached for more than 30 years.
— Konstantin FEDIN,
General Director of
Yuzhniy GOK.
The amount of investments in the development of Yuzhniy GOK in 2021 amounted to about UAH 5 blnThat is the peak indicator reached over the last 10 years. The main volume of the investments were allocated to increase the works production capacity, increase merchant products quality, revamp the fleet of machinery.