After a major overhaul the locomotive unit OPE-1AM returned to Ingulets open pit mine. METINVEST Group had allocated more than UAH 26 million for equipment restoration.
Major overhauls and maintenance of the transport, engaged in transportation of rock mass is the most important component of a program for the upgrade of Ingulets GOK production. The restored electric locomotive OPE-1AM No.37 proceeded to work in Railway Shop. The undercarriage, body and frame had been restored, the brake and pneumatic equipment had been repaired. The cabling and wiring circuit, instrumentation and auxiliary equipment had been fully replaced.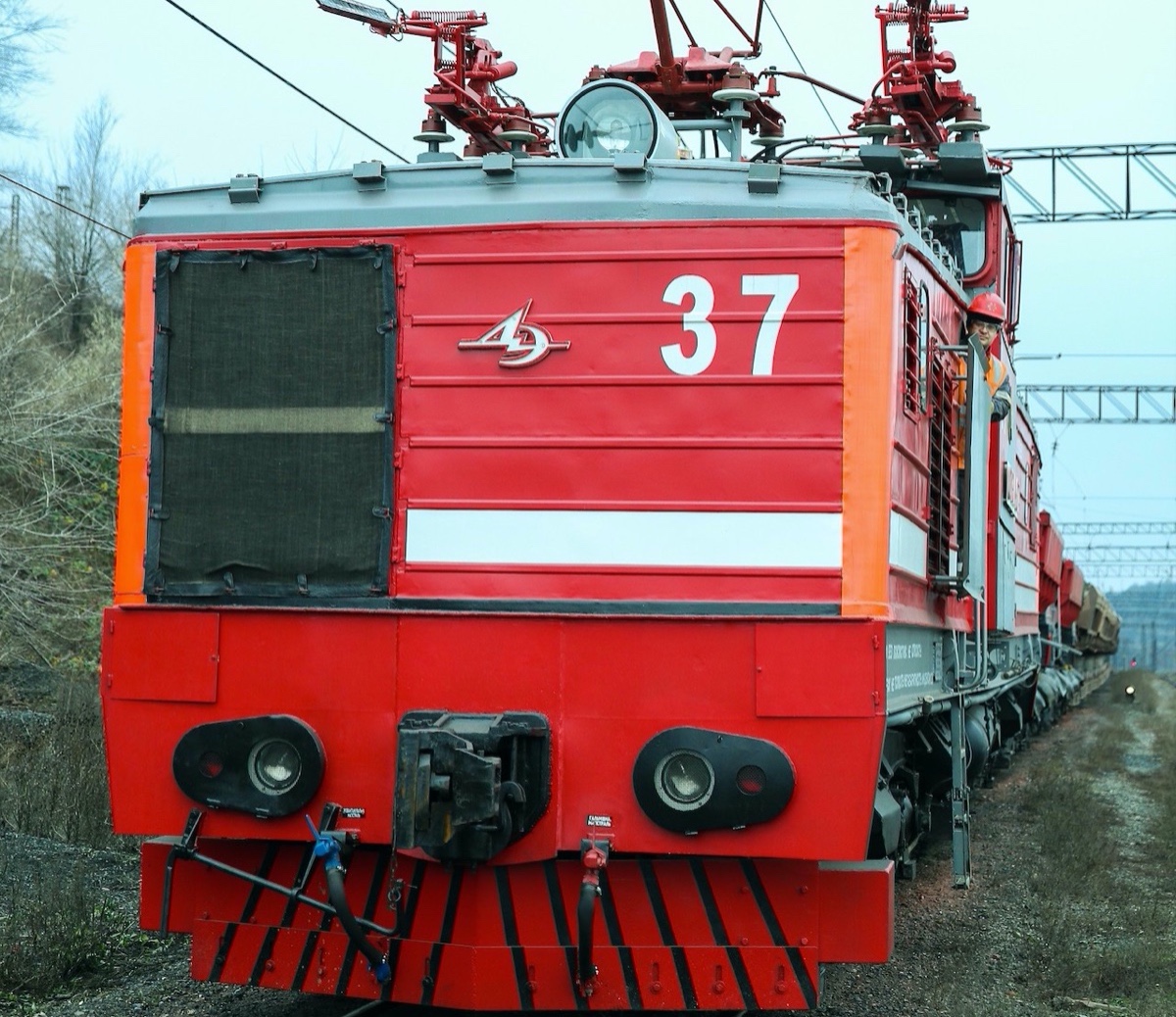 In order to improve locomotive drivers' work two air conditioners had been installed in the cabin of the electric locomotive. And a new fire-fighting and alarm system had been mounted for safety. The works on reconstruction and replacement of the main assemblies and mechanisms of the locomotive unit had been performed at Konotop M&R Plant. The roof equipment had been mounted and the start-up and commissioning works had been performed by specialists of Ingulets M&R Plant Railroad Service.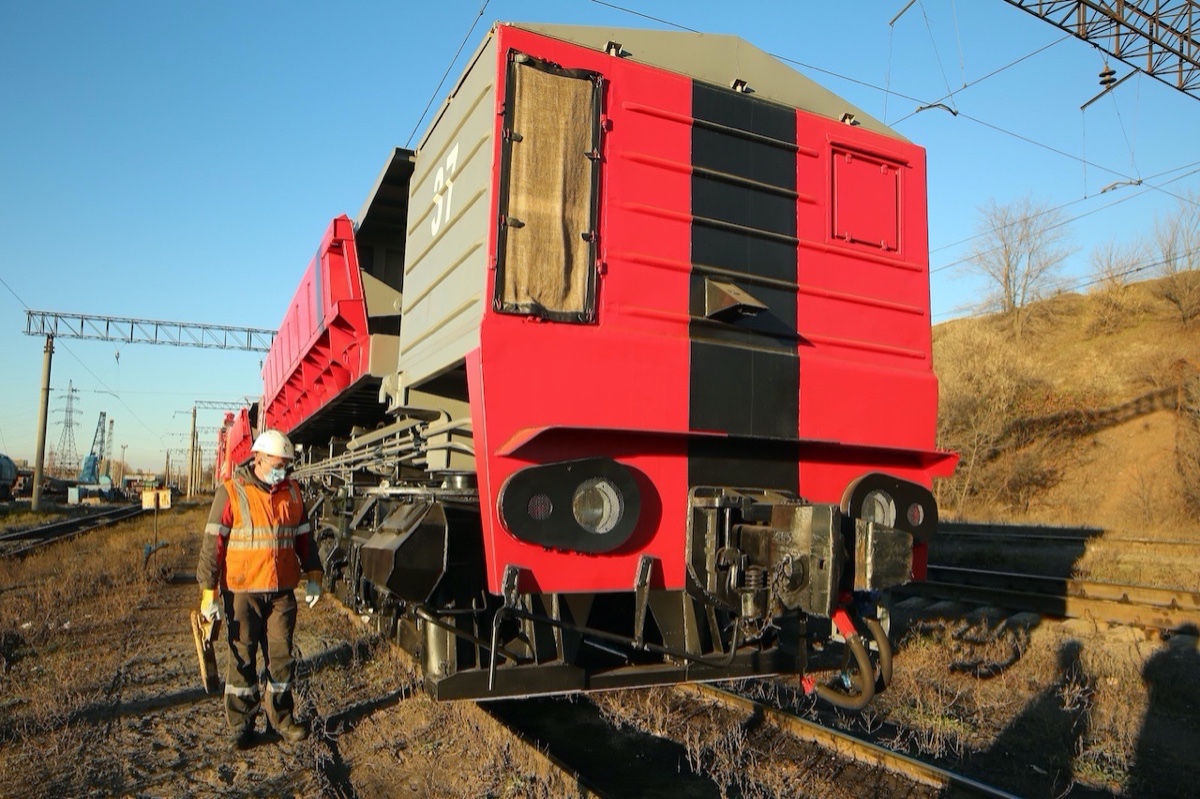 After trial run and industrial tests the locomotive unit had been passed over to a team of experienced shop locomotive drivers. Currently it performs its main function - it hauls away overburden rocks from Ingulets open pit mine.According to specialists, the major overhaul will make it possible to substantially increase the electric locomotive life cycle and ensure the efficiency of its operation on rock mass transportation.
In 2021 METINVEST Group allocated about UAH 235 mln for large-scale major overhauls of mining equipment and main process equipment of Ingulets GOK.