Metinvest's Kamet Steel coke production subdivision has resumed operations after a forced shutdown due to power cuts caused by massive enemy shelling.
At the beginning of the new year, coke batteries No. 1 and No. 5 resumed operation in the Coke Shop of the plant and started the production of blast furnace coke.
During the period of forced downtime, the specialists of the subdivision systematically prepared the equipment for the work resumption. One of the important stages is the preparation for start up of the equipment evacuated to Kamet Steel from Avdiivka Coke, which is under cold mothballing due to the hostilities.
The metallurgical plant has implemented a project aimed at delivering and preparing for operation in the coke subdivision of a quenching car, which was previously operated at Avdiivka Coke. The equipment is designed to transport hot coke after its discharge from the coking chambers to the quenching area and further to the sorting area, where the coke is divided into fractions.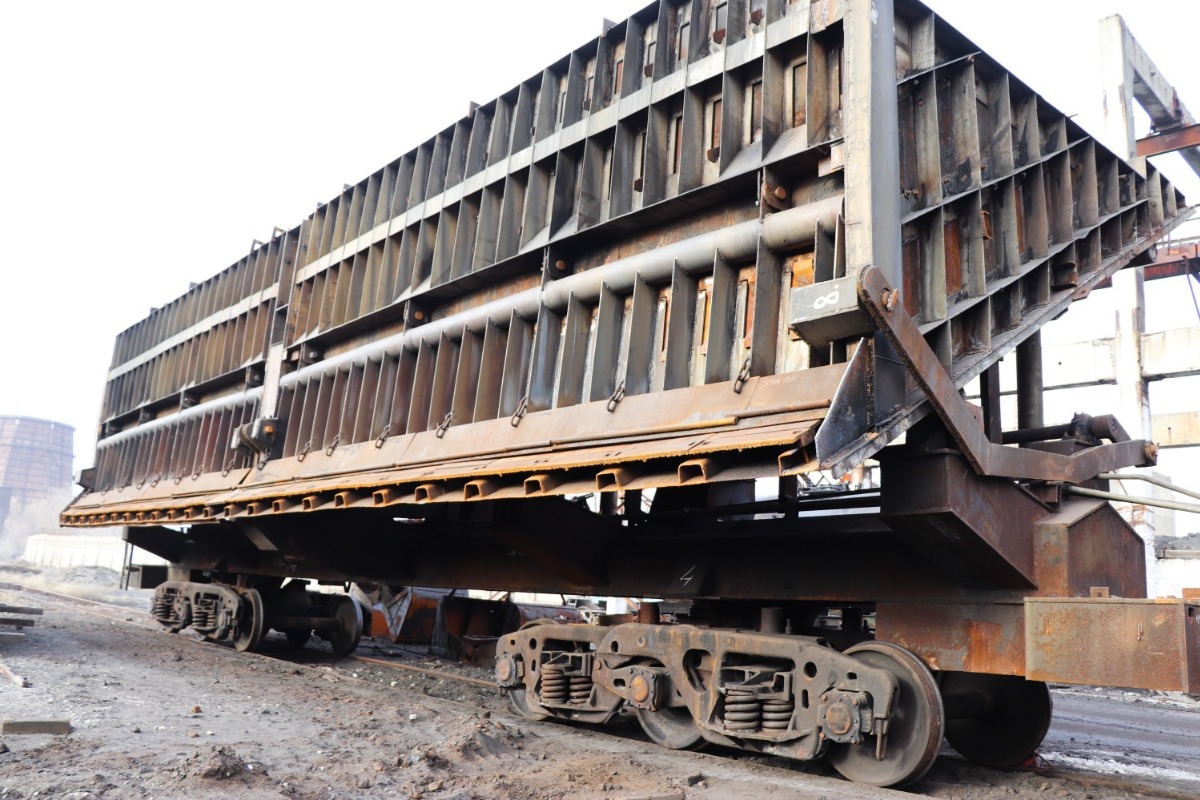 During the project implementation chemists of Kamet Steel and Avdiivka Coke were assisted by Metinvest Promservice specialists, who dismantled and reassembled the quenching car. The purchased equipment allows to create a reserve for the operating car and ensures its repair to improve operation reliability and safety.
"Restoration of coke production is a strong support for blast furnace production and efficient operation of the metallurgical plant as a whole. Coke chemists of Kamet Steel work with dedication and professionally to bring the equipment to the required technological parameters in January. We have also successfully prepared the quenching car from Avdiivka Coke for operation," said Roman Puris, Deputy Director for Coke Subdivision Production.
Ammonium sulphate production and desulphurization shop are also being restored in the subdivision, and the benzene production subdivision is going to be launched in the nearest future, which will make the whole technological chain of coke production at Kamet Steel operational.