A mini-copy of a hydraulic press can make miniature funnels for pouring steel or take on the Nutcracker's job: shell walnuts. The unit was invented by Oleksiy Gorbachev, Head of the Technical Diagnostics Department of Zaporozhogneupor.
During work shifts, Oleksiy is an attentive production worker, an experienced professional in his favourite business, and he treats his hobbies in his leisure time with no less responsibility and attention. To create a miniature, the man printed the main design details on a 3D printer, selected the hydraulic elements, and purchased some at an American auction. Oleksiy began the meticulous process of assembling the press long before the start of the full-scale war but finished it on the eve of the company's 90th anniversary.
- We assembled it with a colleague, Leonid Kharytonov. I wanted to have a working model of a hydraulic press. Therefore, we took measurements from a real press at our factory, took pictures, and calculated everything. Then I connected up, and Leonid helped with the hydraulic part of the press, - said Oleksiy.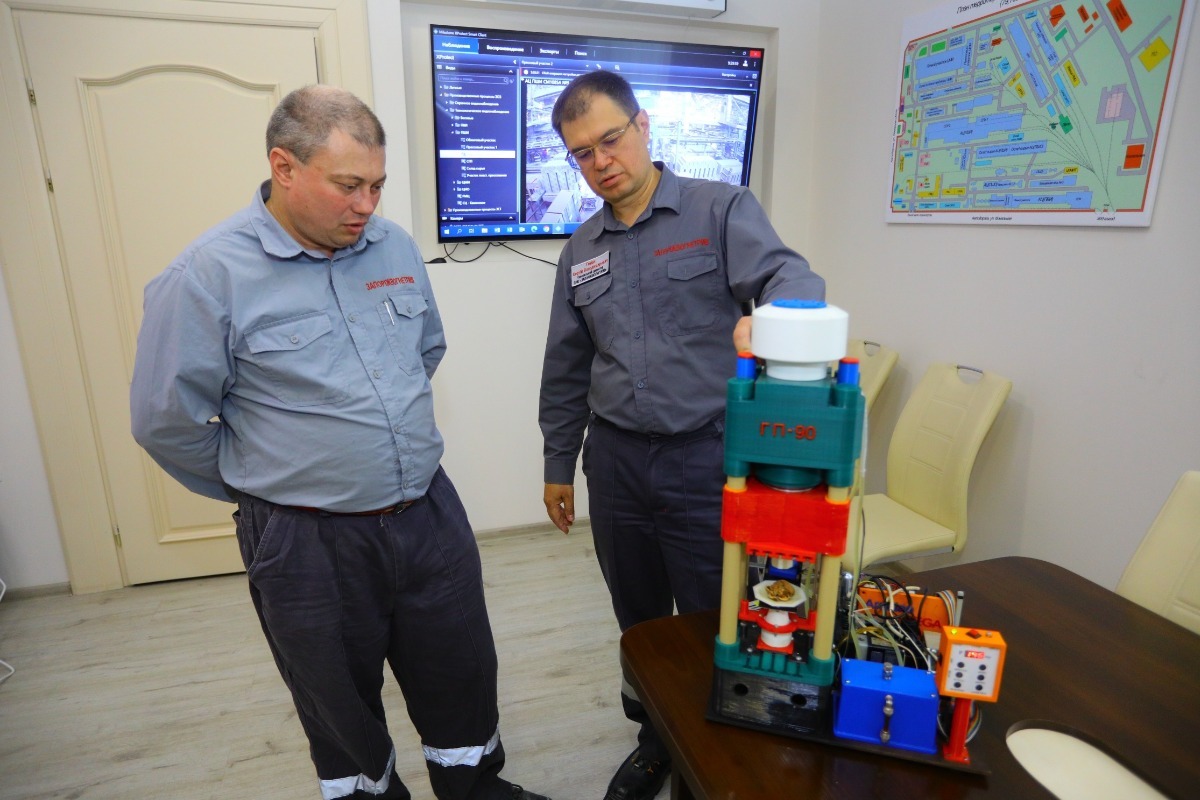 Some days ago, he presented his work to Serhii Homan, the general director of Zaporozhogneupor. But soon it will be installed in the production facility, so the other workers of Zaporozhogneupor will see it.
- It is great to have people so passionate about their work that they also make it a hobby. Assembling a small copy of a production unit that also works is a very hard job that requires a lot of time, knowledge, and experience. I hope this project will not be the last, and that everything conceived always accomplishes. Thank you, - said Serhii HOMAN.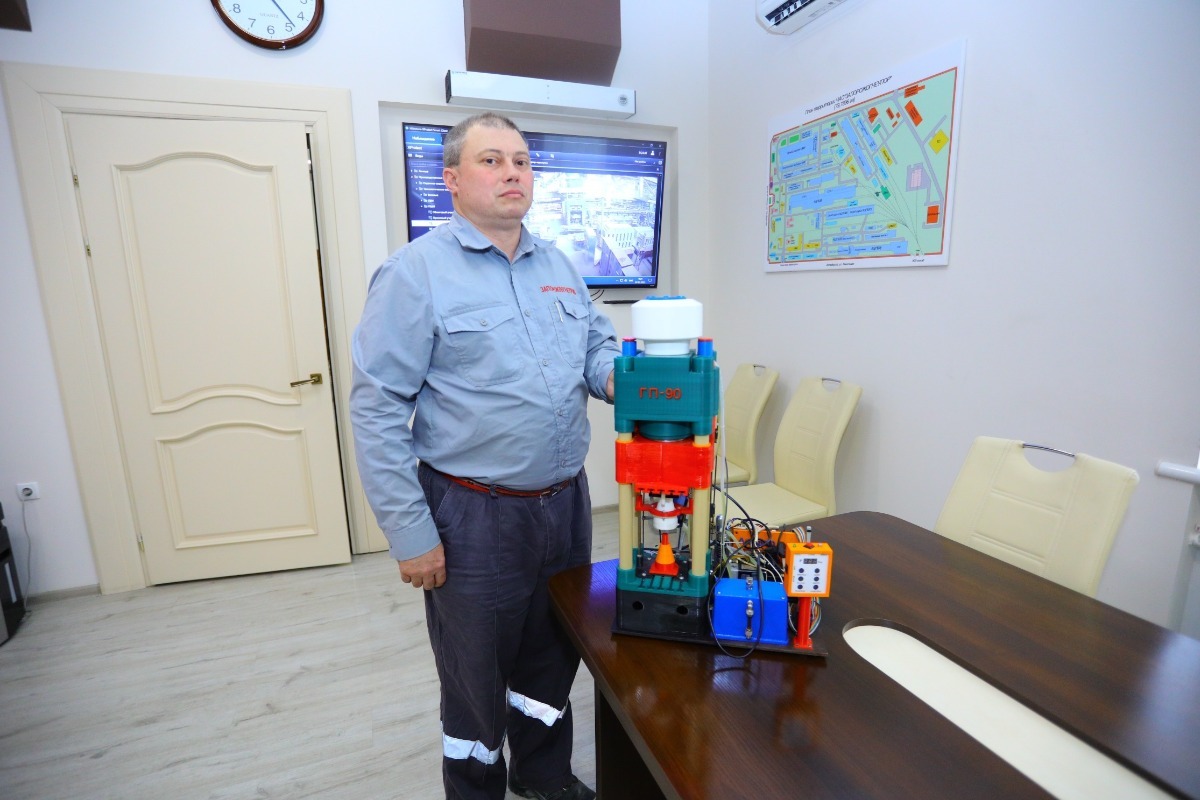 A mini-copy of a hydraulic press is not the first work of Oleksiy. He assembled his 3D printer 7 years ago.
- Once, my child and I browsed the Internet, we saw how someone was making various toys on a 3D printer. We liked it and decided that we wanted to do it too. We constantly make toys and keychains, and present our colleagues with some souvenirs for the holidays. In addition, together with a colleague, we will try to make a model of a lever-type press, - added Oleksiy.
Read about the current situation at Metinvest Group's enterprises and in Ukraine in a special longread. Information is updated 24/7. Bookmark it and share it with your friends. Keep calm and trust only official sources of information.