In Zaporizhzhia, the project of free swimming lessons for children of forcibly displaced people continues, based on the method of Denis Silantiev and under the support of Metinvest Group.
The project "Physical rehabilitation of children through swimming", which was initiated by the well-known Zaporizhzhia athlete, Olympic silver medalist, world and European swimming champion, volunteer Denys Silantiev, continues. In this project, 118 migrant children aged 7 to 14 learned to swim in two months and improved their psychological condition. The initiative was supported by Metinvest Group, which financed a rehabilitation program so that children could exercise in the pool for free. The children were taught by the first mentor of Denys Silantiev, honored swimming coach of Ukraine, Serhii Pronyaev.
At the end of October, Denys Silantiev awarded diplomas to the children on the occasion of successful completion of swimming lessons. Then the athlete also expressed hope that the project will be continued next year. But due to the fact that Metinvest decided to extend the financing of this important project, it was possible to resume classes two weeks later, in November. And although the children already swim well, rehabilitation and recovery for the little migrants are urgent. In addition, they improve their skills. There are also newcomers in the group, about 30% of them. A total of 77 migrant children and children of military personnel are currently engaged. Coach Serhii Pronyaev told about it.
"The parents asked to continue the classes, because the children like it very much. They swim with great pleasure. We are not looking for champions here. The purpose of the project is for the children to learn to swim, relax, sleep peacefully and forget the horrors and fears they experienced. Their mood really changes for the better. I am grateful to Denys Silantiev and the Metinvest Group for the opportunity for children to swim for free," noted Serhii PRONYAEV.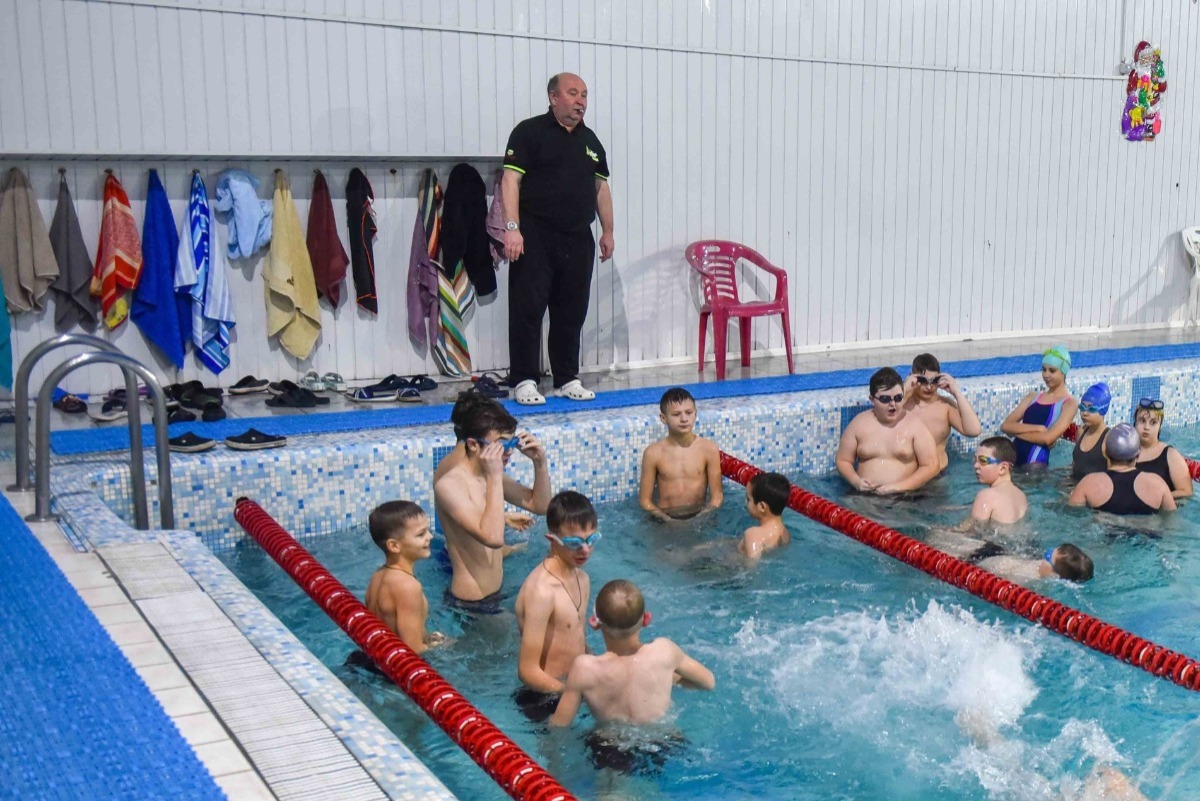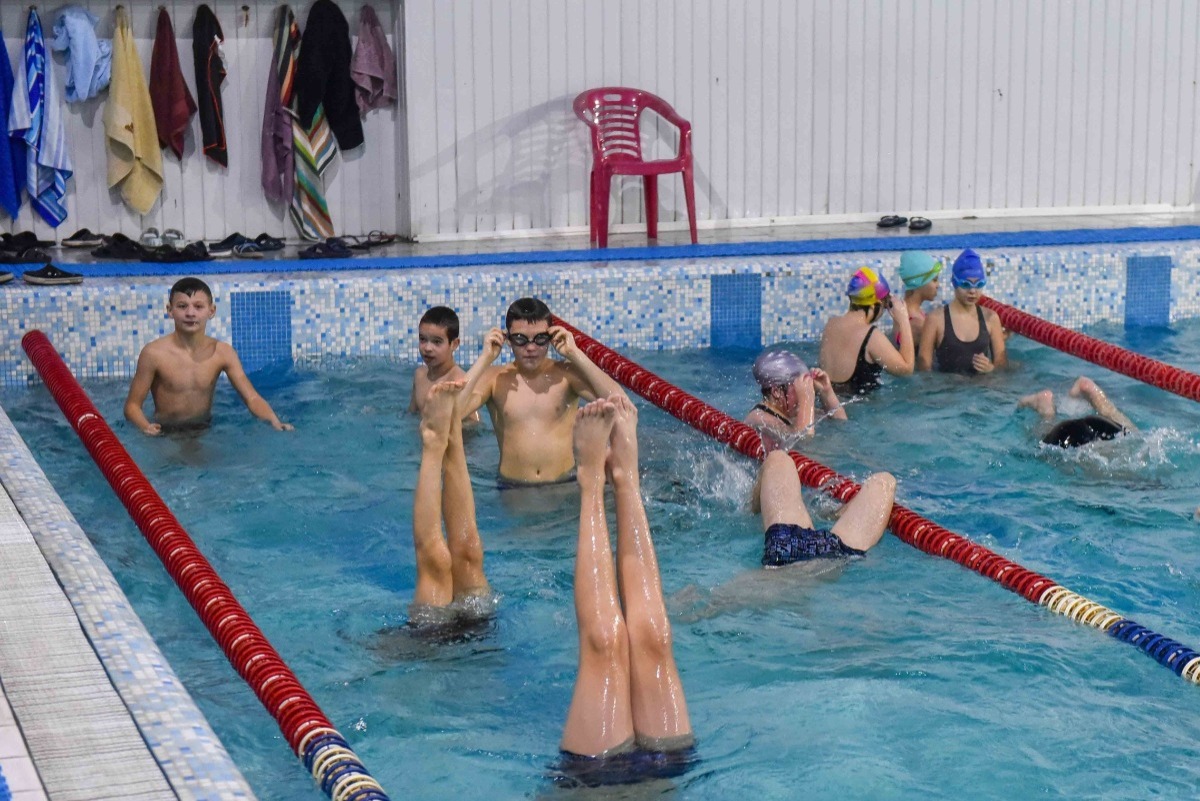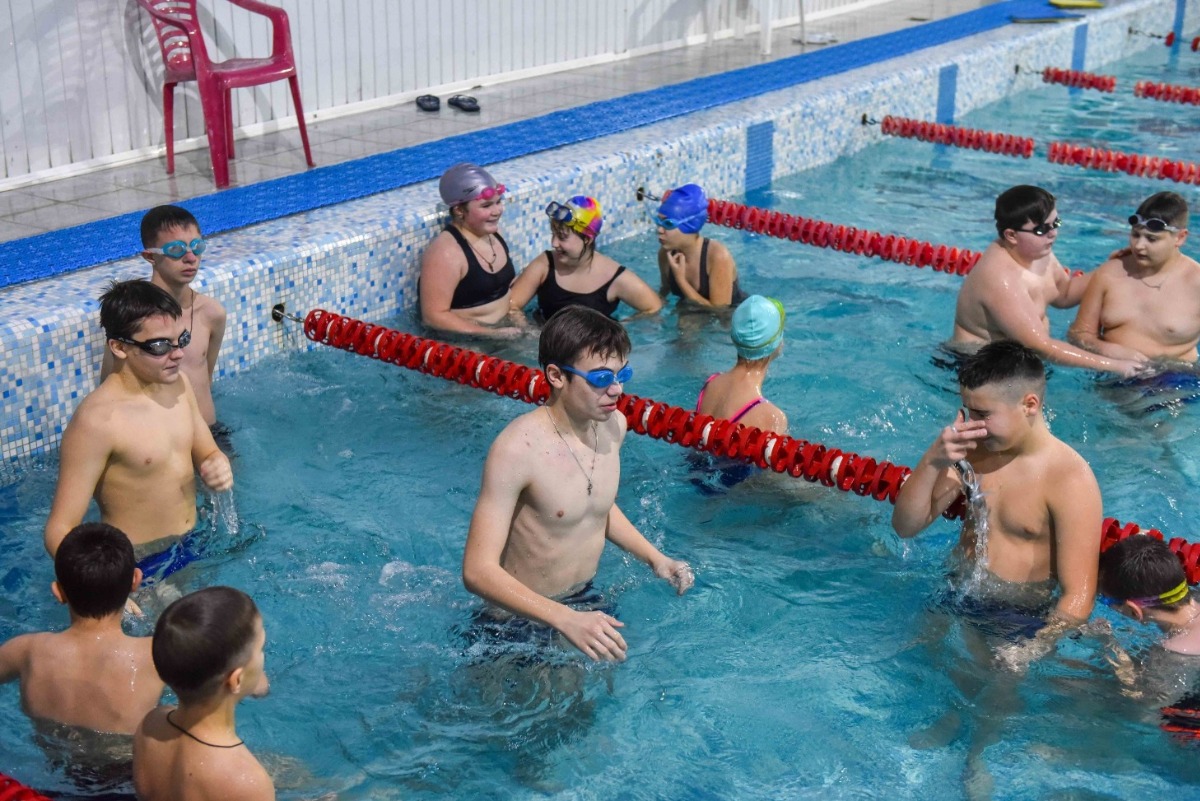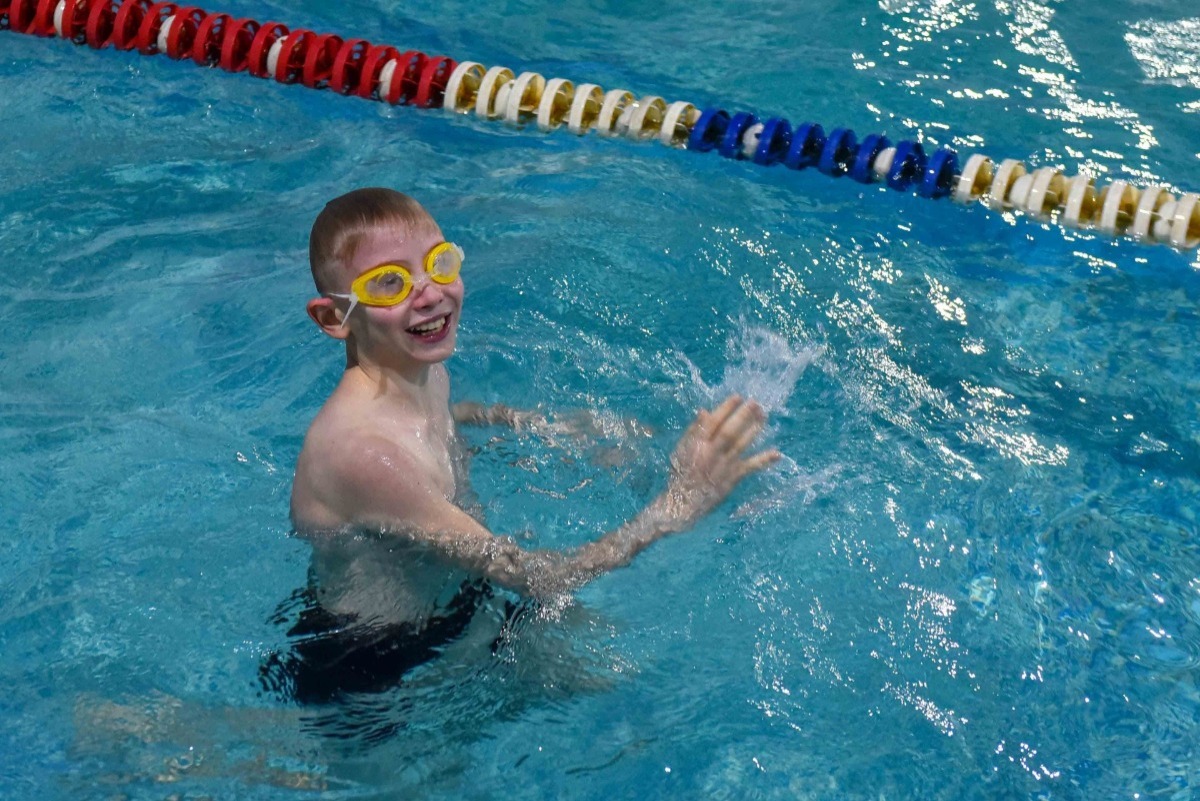 Swimming lessons were a brand new effort for a 10-year-old Lyuba from the village of Velyka Bilozerka, Vasylivsky District, Zaporizhzhia Region.
"Now I know many cool types of swimming. Serhii Viktorovych is a very cool coach - the best! The only thing I know for sure is that I will continue swimming for a very, very long time," says Lyuba.
14-year-old Dmytro from Berdyansk said that he has been swimming here for four months.
"I learned how to swim crawl, breaststroke, butterfly. I learned how to swim on my back very well. I like it. The coach shows many different exercises, it is interesting to do them. I used to know how to swim, but not as well as my coach taught me. He says I am doing well," says Dmytro.
"We arrived in Zaporizhzhia at the end of August," adds Dmytro's father Vitaly. "The director of the sports boarding school our child entered this year informed about the classes in the pool. Our son does boxing, regularly visits the swimming pool. We really like it here, the conditions are the best. My son has good swimming results, I am satisfied. I would like to thank Metinvest and Denis Silantiev for organizing these classes."
Classes within the project "Physical rehabilitation of children through swimming" will be held until the end of January. They contribute to the normalization of children's condition due to motor activity, learning new things, positive emotions and useful activities