The number of young graduates has increased in Zaporizhzhia
A solemn master's graduation ceremony was held at the National University "Zaporizhzhia Polytechnic." These young people studied online for more than half of five-year period of education – first because of the coronavirus pandemic and then due to the full-scale war. However, this did not prevent young people from studying well and being active.
The solemn awarding of diplomas began with a moment of silence to honour the memory of the fallen defenders of Ukraine. The Anthem of Ukraine and the anthem of the Zaporizhia Polytechnic sounded. Then the best graduates of the university were awarded.
The best and most successful master's graduates of 2023 received diplomas and "Distinguished Graduate" certificates at the celebratory ceremony. The trade union presented the commemorative watches to the three most active ones. Of course, there were greetings from Viktor Greshta, the rector of the Zaporizhia Polytechnic, from the honoured guests: government officials and representatives of large Zaporizhzhia enterprises.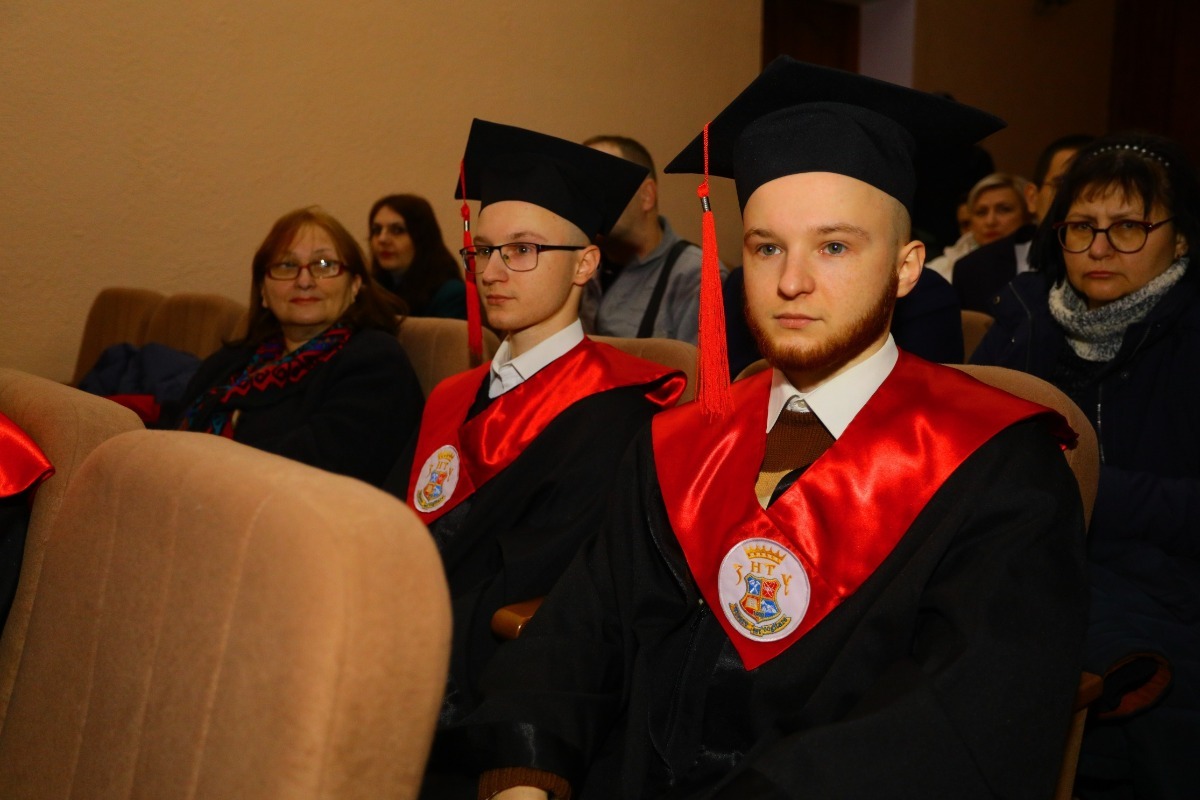 This year, more than 400 students of various specialties graduated from Zaporizhzhia Polytechnic. Most of them came to their native university to receive a diploma. This was reported by Viktor Greshta.
– We are proud of our graduates who had to study during this very tough period. Nevertheless, the students still found the strength and mood to learn, master complex theoretical disciplines, and receive practical training. Even in such conditions, they successfully defended their diplomas and demonstrated the high level of knowledge obtained at our university. We are proud of our graduates and students who went to the war. The war will end, and it is they, our young generation, who have the right to build a new Ukraine, to develop our native Zaporizhzhia region, - noted Viktor GRESHTA, the rector of the Zaporizhzhia Polytechnic.
Roman Slobodyanyuk, General Director of Metinvest Group's Zaporizhstal, who came to congratulate the master's graduates, also completed the same university 12 years ago, which he warmly mentioned on stage.
– The main principle of athletes is that each new step and a new trial should be stronger than the previous one. This is what makes it possible to develop and not stand still. Let this principle help you in the future. What is needed for this? I want you to meet such managers and specialists who would believe in you, give you a chance to develop and the opportunity to solve and implement those ambitious tasks that will help you become real specialists. I would like to wish you success, power and strong character! A journey of thousand miles begins with a single step. Good luck! - Roman SLOBODYANYUK, General Director of Zaporizhstal, wished the graduates.