In 2022, Zaporizhstal JV of Metinvest Group provided 14 hospitals in Zaporizhzhia, Dnipropetrovsk and Donetsk regions with vital oxygen free of charge.
Since the beginning of a full-scale war in Ukraine, the volume of oxygen supplies and the geography of assistance have significantly decreased due to hostilities. On average, the volume of shipped oxygen amounted to 70 tonnes per month. Its largest consumers in 2022 were the municipal hospitals and regional infectious diseases hospital in Zaporizhzhia.
"On the medical front line, the doctors save the lives of thousands of civilians and military of Ukraine. Metinvest and Zaporizhstal JV provide them with maximum support in these extremely difficult times. At the doctors' request, we assist in supplying consumables, medicines, equipment and medical oxygen to Ukrainian hospitals absolutely free of charge. Regular support from our side will continue in 2023," said Acting General Director of Zaporizhstal JV of Metinvest Group, Roman SLOBODIANIUK.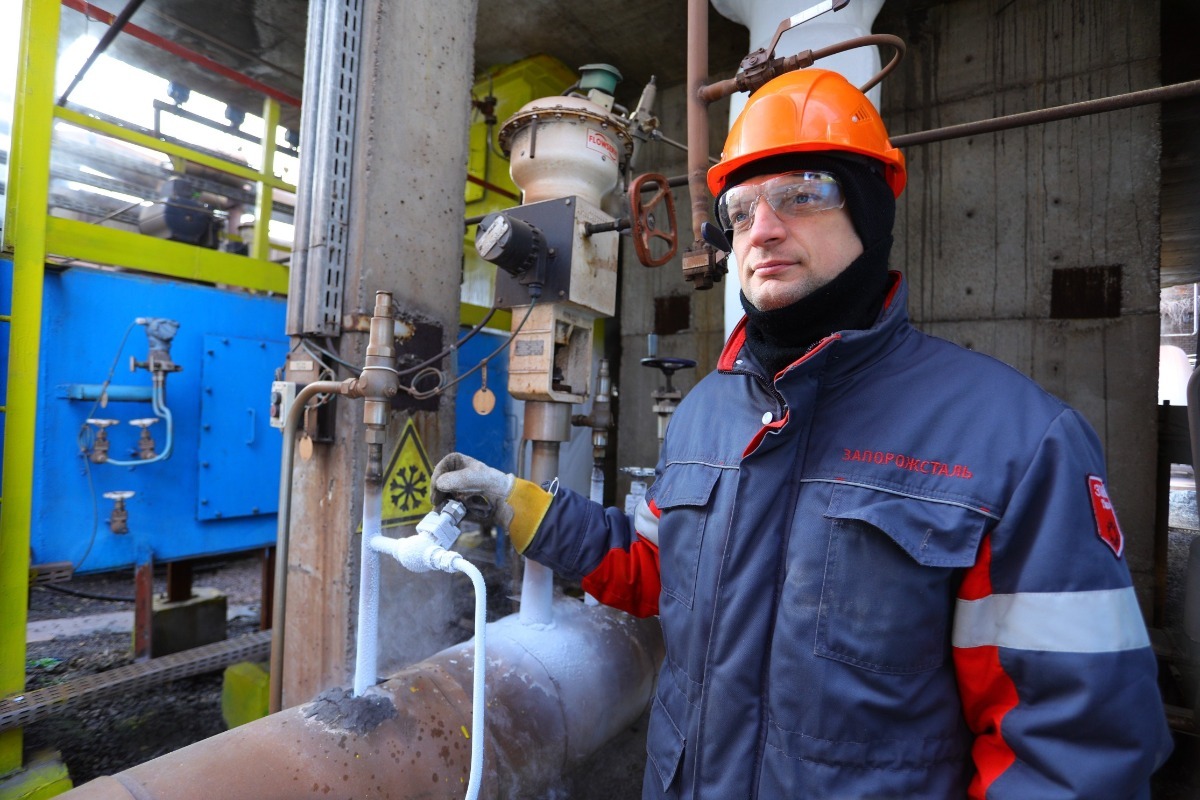 Medical oxygen is used in case of severe respiratory diseases, for treatment of heart failure and poisoning, and for surgical anaesthesia. Oxygen therapy is also used to treat COVID-19. During treatment, one tonne of oxygen covers the needs of about a hundred patients.
It is worth reminding that in 2021, the plant received a registration certificate from the Ministry of Health of Ukraine for the production of liquid oxygen to be used as medication. Since that moment, the plant has been supplying oxygen to medical institutions of Ukraine free of charge. The metallurgists shipped oxygen free of charge to more than 100 hospitals in 17 regions of Ukraine. Since the start of supplies, the volume of delivered oxygen amounted to more than 5,700 tonnes.
It should be noted that in 2021, Zaporizhstal JV and Metinvest with the support of the Rinat Akhmetov Foundation financed the construction of a modern oxygen station for the regional infectious diseases hospital in Zaporizhzhia, and completed a major overhaul of the hospital department previously damaged by fire. In 2022, Zaporizhstal JV together with the Rinat Akhmetov Foundation handed over backup power systems to two Zaporizhzhia hospitals. In addition, the plant regularly helps the hospitals of the city to fortify the buildings and important equipment against shelling and delivers medicines for emergency medical care to people injured as a result of hostilities.