On 18 October, a charity concert of Ukrainian classical music organised by the CEO Club London, an association for business leaders, was held in the centre of London. "Saving Lives", the humanitarian initiative of Metinvest Group and the Rinat Akhmetov Foundation, took part and became a fundraising partner to support a music school in Stanislav, Kherson region, in Ukraine.
The primary goal of the charity event was to reopen the school, which has survived seven difficult months of Russian occupation, and to provide young musical talent with instruments that were stolen or destroyed by the invaders during their retreat. The funds raised at the concert will be enough to purchase all the necessary instruments.
The mission of the 'Saving Lives' initiative is to provide comprehensive support to those most affected by the war. We pay special attention to the psychological recovery of Ukrainians. We firmly believe that music has an incredible ability to heal emotional wounds.
— Tetiana PETRUK,
Chief Sustainability Officer at Metinvest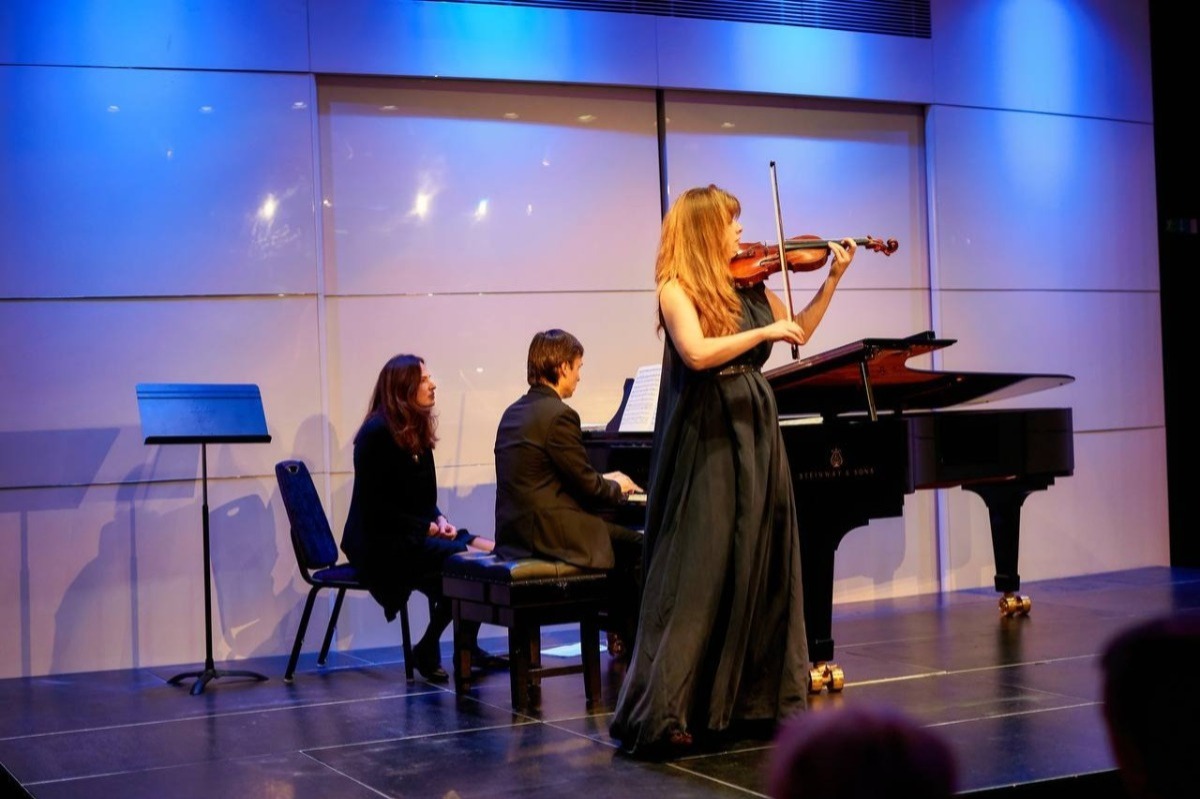 The event was attended by over 100 people, including British members of parliament Pauline Latham and Mark Pritchard, who expressed their support for the charity initiative. They emphasised the importance of cultural diplomacy in such difficult times and assured that the United Kingdom will continue to help Ukraine and remain a trusted ally in its fight for independence.
The highlight of the evening was a performance by Ukrainian musicians – singer Maryana Bodnar, violinist Bohdana Pivnenko and pianist Oleksandr Grynyuk – who demonstrated the similarities between Ukrainian and British classical music. They performed pieces by prominent Ukrainian composers Myroslav Skoryk, Mykola Leontovych and Valentyn Silvestrov, whose work reflects the traditions of Ukrainian culture, deep emotions, the idea of national identity and patriotism.
The "Saving Lives" initiative was created by Metinvest in coordination with the Rinat Akhmetov Foundation at the beginning of the Russian invasion of Ukraine. Since the start of the full-scale war, the project has helped nearly 500,000 people in 70 communities in the country. People have received around 4,200 tonnes of food and hygiene products, and hospitals have received medicines, consumables and equipment worth EUR250,000.
More than 250 companies from all over the world, 400 volunteers and 10 foundations and non-governmental organisations have joined the project. Over more than a year of its operation, the amount of assistance from donors has exceeded EUR2.7 million. The initiative's main focus areas include prosthetics and the rehabilitation of military personnel and civilians, as well as the psychological recovery of women and children.