As part of the Saving Lives humanitarian project, Metinvest Group once again handed over hygiene packages to multi-child families in Dnipropetrovsk and Kirovohrad regions. About 3.7 thousand packages were shipped to five territorial communities. Coordination and logistics issues were handled by the Kryvyi Rih Foundation of the Future civic organization.
The packages have already been delivered and distributed in Gleiuvatska, Lozuvatska, Petrivska, Shyrokivska, and Karpivska territorial communities. The packages contain everything you need to care for adults and babies for several weeks. The amount of aid per family is determined by community administrations locally, based on the number of children and the social status of the family. For many people, such humanitarian aid is the significant savings in the family budget.
"Since the beginning of the full-scale war, the existence of our family, like the existence of many Ukrainians, has changed not for the better. It became very difficult morally. Because of constant shelling, panic. We are very worried about the children. But great respect to our Armed Forces of Ukraine, who defend our land and, especially, to those who defend the sky. Many thanks to all those caring people, volunteers, business representatives who support the population. They provide all the necessary support to our children," Kateryna Borkova, the mother of many children and resident of the Lozuvatska community, says.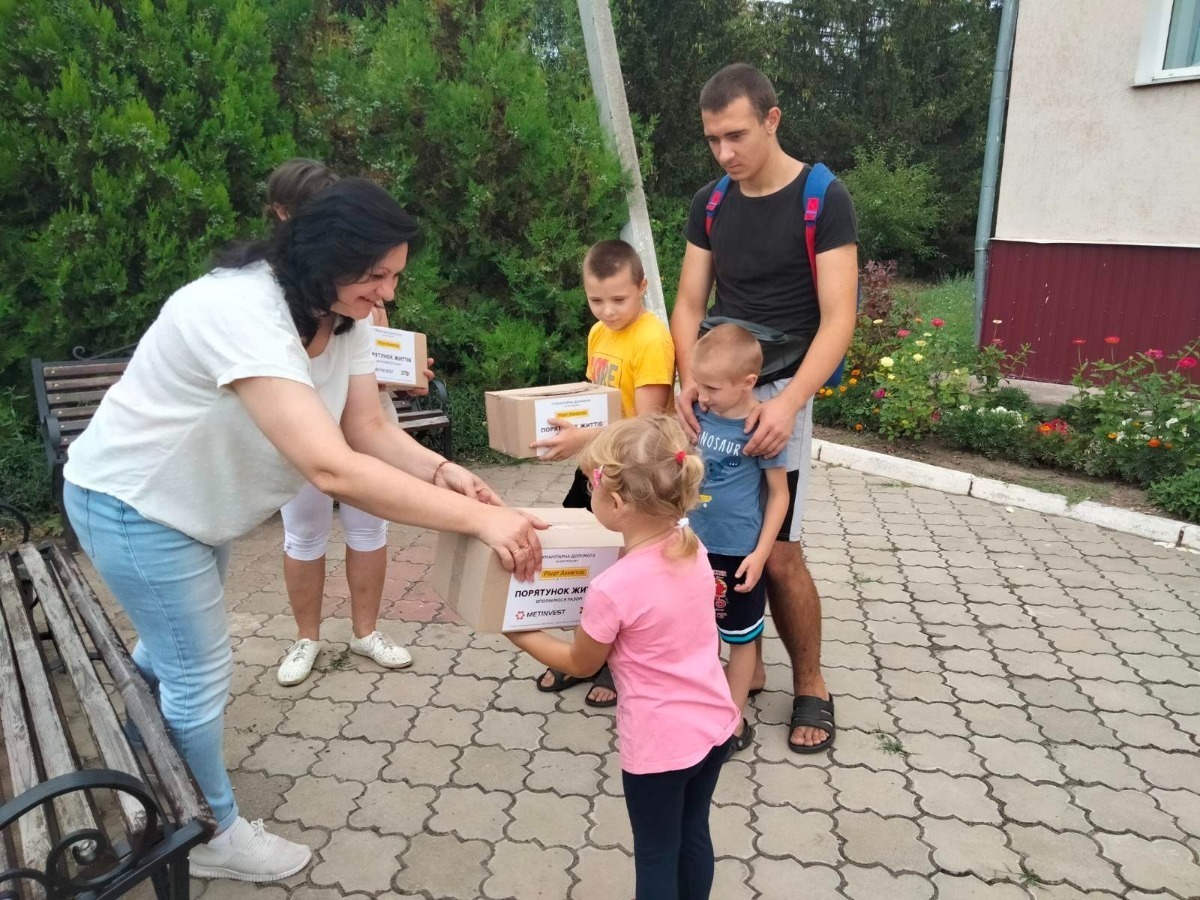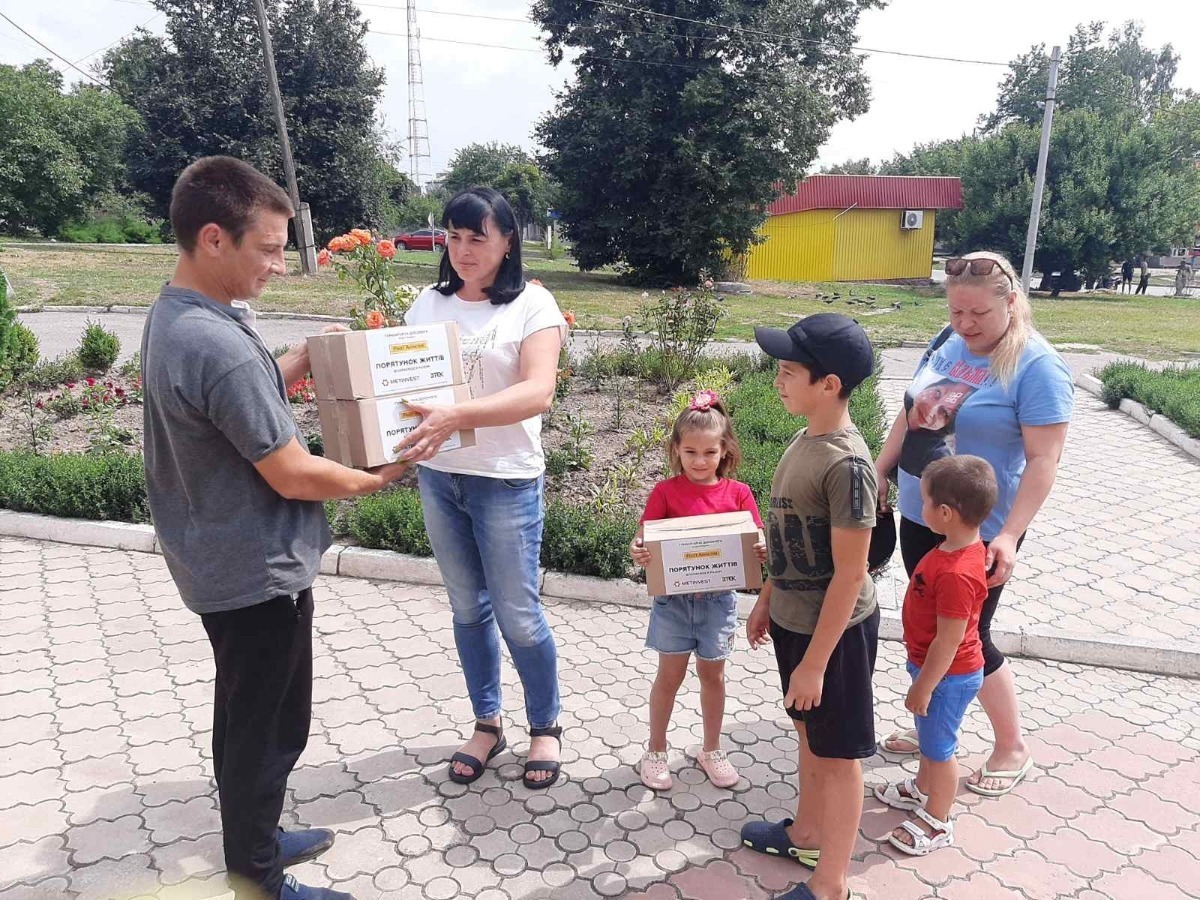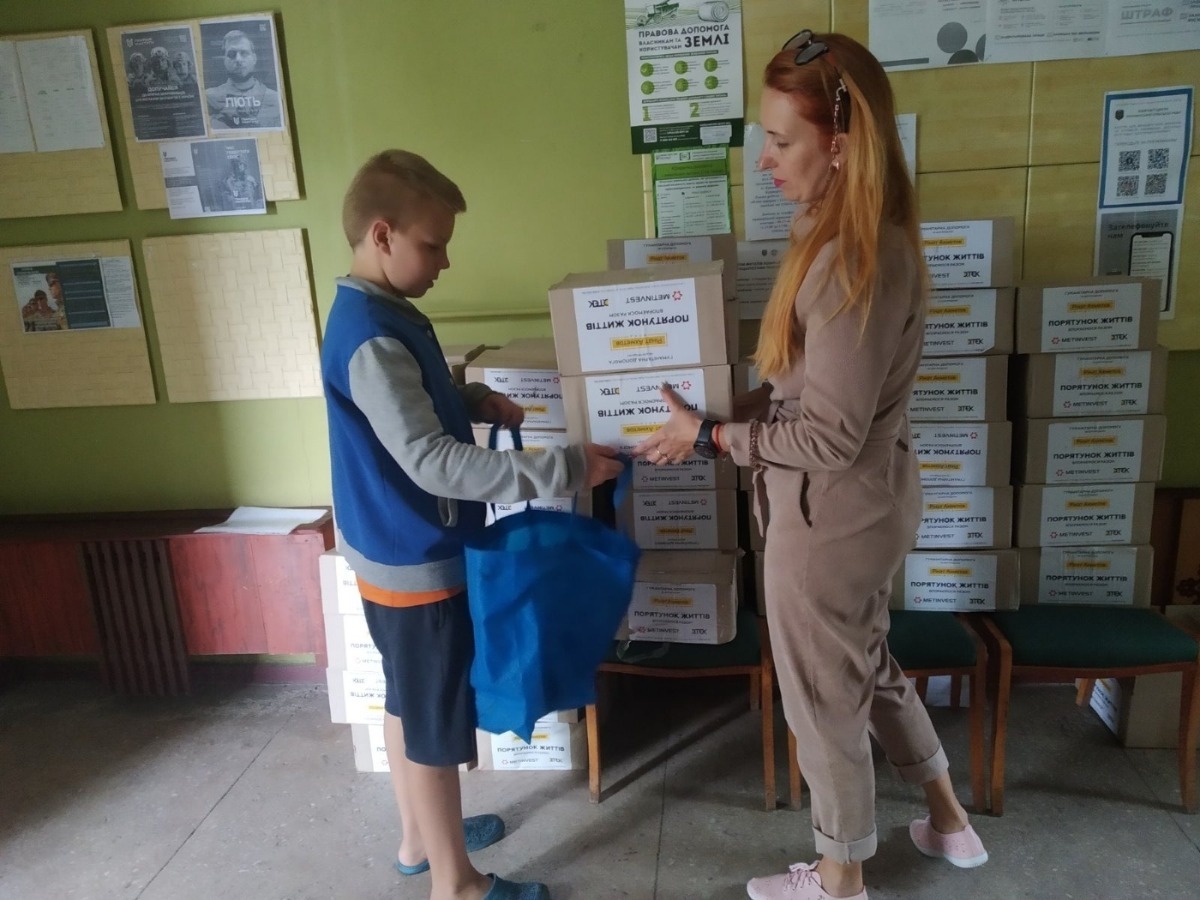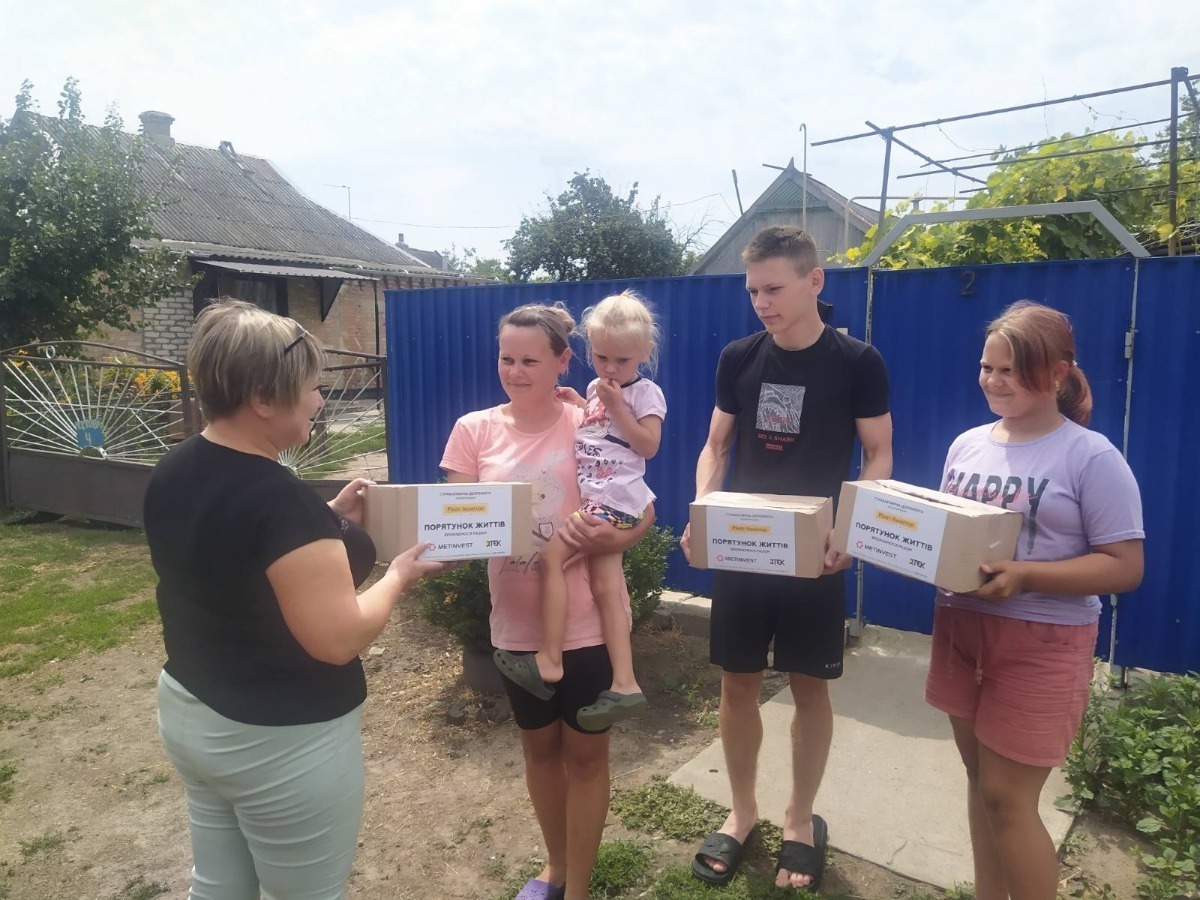 Since the beginning of the full-scale invasion, 500 thousand Ukrainians have already received aid within the project. Among them are the communities of Dnipropetrovsk and Kirovohrad regions, where employees of Metinvest's enterprises in Kryvyi Rih and IDPs live. In communities, all representatives of welfare beneficiaries systematically receive support from Saving Lives.
"We moved from Mariupol in March 2022," Hanna Bakhova, an IDP from Mariupol who lives in the Gleiuvatska community, says "we were very welcomed here, very good people live here who help. We also receive constant aid from the village council and Saving Lives. Thanks to support, we have the strength to live on and wait for the victory."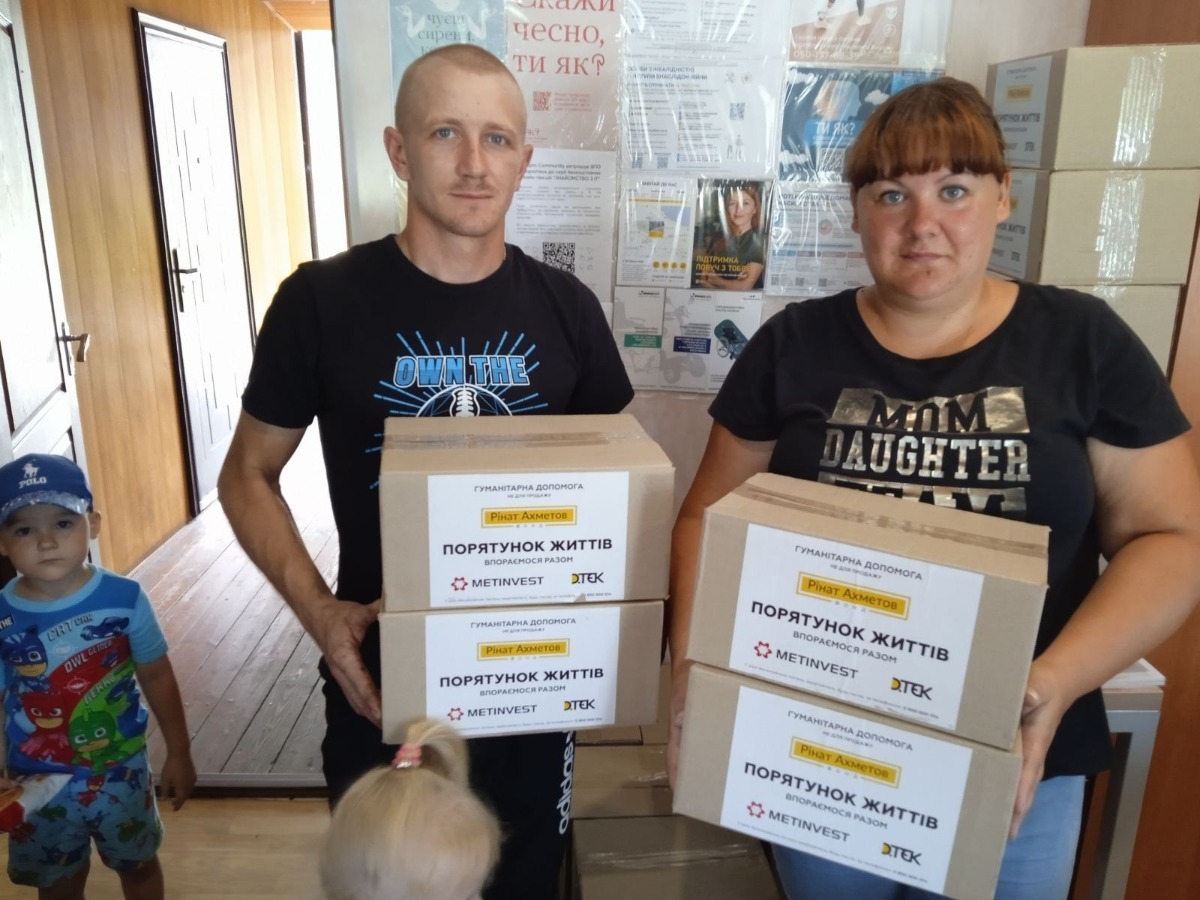 The Saving Lives humanitarian initiative was created by Metinvest Group in coordination with Rinat Akhmetov Foundation at the beginning of the russian invasion of Ukraine. During 15 months of the full-scale war, the project has helped residents and IDPs from 70 territorial communities. Ukrainians have received more than 4,200 tons of foodstuffs and hygiene products, and hospitals have received medicines, consumables, and equipment worth €250,000.
Nearly 200 companies from around the world, 400 volunteers and 10 foundations and public organisations have joined the project. For more than a year of its activities, the amount of aid from donors has exceeded €2.7 million.
Read about the current situation at Metinvest Group's enterprises and in Ukraine in a special longread. Information is updated 24/7. Bookmark it and share it with your friends. Keep calm and trust only official sources of information.