More than 50 days have passed since the beginning of the war. The world has changed; we have changed. We are many springs stretched to the limit. We are energy, one continuous thirst for victory and peace. We are steel in words and deeds.
Humanitarian centres instead of parks. Armoured vests and helmets instead of T-shirts and caps. Volunteering instead of weekends.
And our daily work, which gives strength to all of us, the army and the country to stand, protect and live.
Below, as usual, is a broad overview of Metinvest Group. It is a long read covering areas of work, humanitarian aid and production status. While there is a lot of text, it is worth writing, reading and sharing, so that as many people as possible will remain confident in the victory and the future of Ukraine, continue to work and contribute.
ASSISTANCE TO THE ARMED FORCES OF UKRAINE AND TERRITORIAL DEFENCE FORCES
Since the very beginning of the way, a major, systematic effort has been under way to support the Armed Forces of Ukraine and Territorial Defence Forces, and protect cities. The principled position of the company and Rinat Akhmetov remains unchanged. Not everything could be said, and now there are certain restrictions on the disclosure of sensitive information. We could not talk in advance about contracts for the purchase of armoured vests and helmets while the work was ongoing. Or about the fact that we were working to set up our own production of special steel for armour plates.
But the results are already apparent. And they are quite significant.
First of all, today, we have an opportunity to provide the defenders with almost 100,000 armoured vests. Approximately 10,000 were bought abroad, of which 4,000 are already in Ukraine and are being delivered to the military
Up to 90,000 more are being manufactured from steel provided by Metinvest free of charge, 600 tonnes of which was imported, and 300 of which is from our own production. This is quite impressive. We have reached a capacity of at least 20 tonnes per week, which is enough for about 2,000 armoured vests
We have also provided 50,000 additional hedgehog anti-tank obstacles, steel spikes, fortifications for checkpoints, more than 100 vehicles for the army, fuel, protective materials for hospitals, helmets, turnstiles, etc. Find more details below.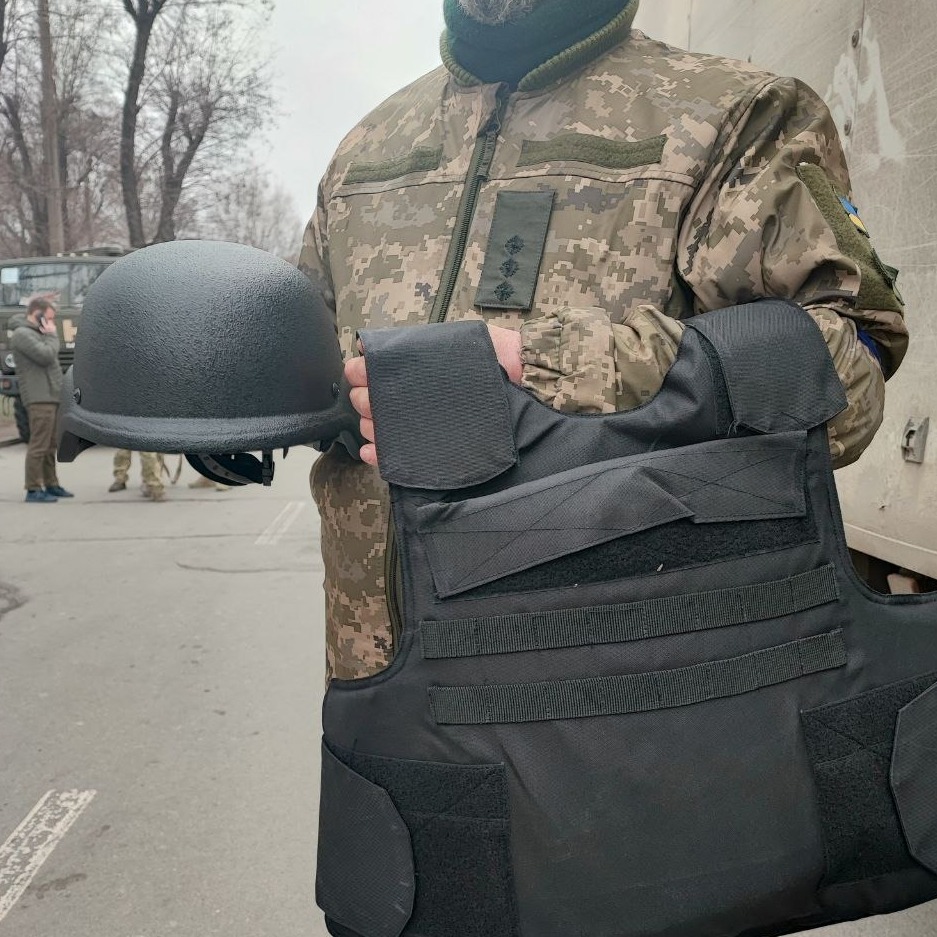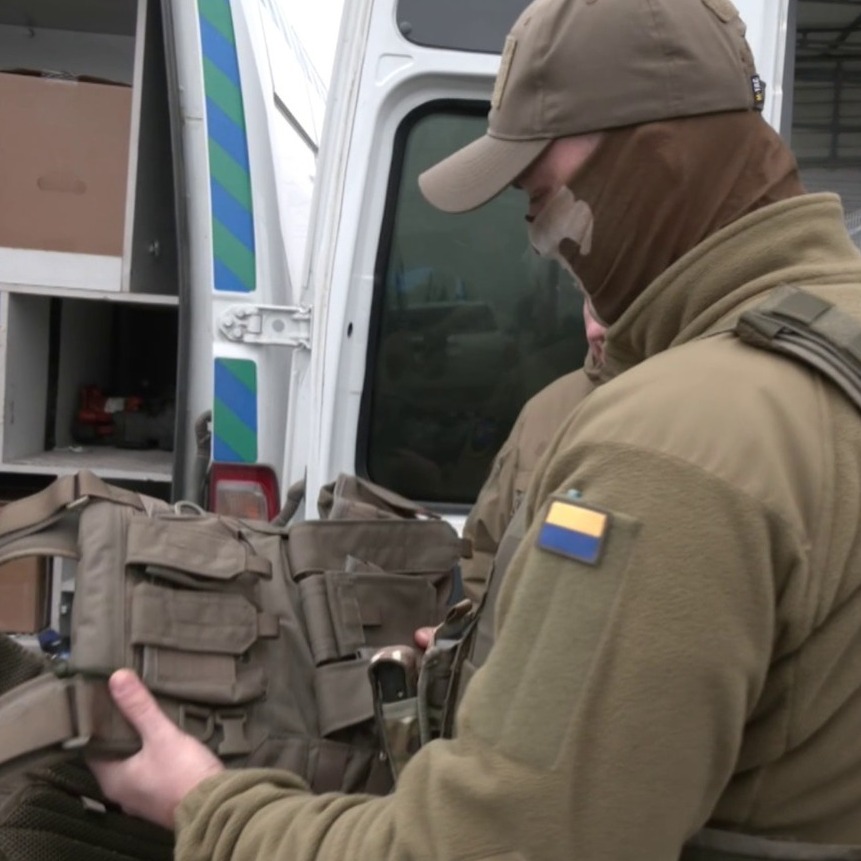 THE SAVING LIVES HUMANITARIAN FRONT
The Saving Lives humanitarian front has been fully deployed. This has been a joint effort of the Group and its employees, as well as its partners, customers and friends. The first key area is providing food and essential goods to citizens and to those who are in a difficult situation in the cities that are under attack.
Today, the Saving Lives project, which is being implemented by Metinvest and DTEK in coordination with the Rinat Akhmetov Foundation, is gaining momentum rapidly. Its geography has become much broader and the number of partners is growing, as is the aid that is being collected and delivered to cities. Importantly, the project is being implemented with the assistance of state authorities, from government ministries to local military administrations.
Since the inception of the Saving Lives project, 2,400 tonnes of food products have been purchased abroad and in Ukraine. The process is as follows: we make purchases (our own investments and partner revenues) and receive wholesale shipments that go either to international hubs in Poland (there are already two of them), or to regional hubs created on the basis of our enterprises, including Zaporizhstal in Zaporizhzhia, Kamet Steel in Kamianske and Central GOK in Kryvyi Rih. Then, we make food packages with flour, cereals, sugar, condensed milk, sunflower oil and canned food. The next step is to deliver them to those who are in trouble and the most vulnerable segments of the population in the above-mentioned cities, as well as Dnipro, Pokrovsk and Avdiivka. Part of packages is also set aside as a strategic stockpile for the future.
It is quite impressive and important that we have already received goods and cash contributions from partners, customers and our colleagues from Metinvest Group's overseas assets in the amount of € 500,000 for the Do It Together charity foundation.
The work of the project and the foundation is as transparent as possible and is audited in accordance with all international standards. See more information on how to join the project on the website.
So far, 100,000 packages are already in the cities, another 140,000 are on the way, and we are gradually handing them over to people. Of these, 9,000 have been already handed over to the community of Pokrovsk and 3,000 have been received by retirees of Metinvest's Pokrovske Coal. Avdiivka has also received packages.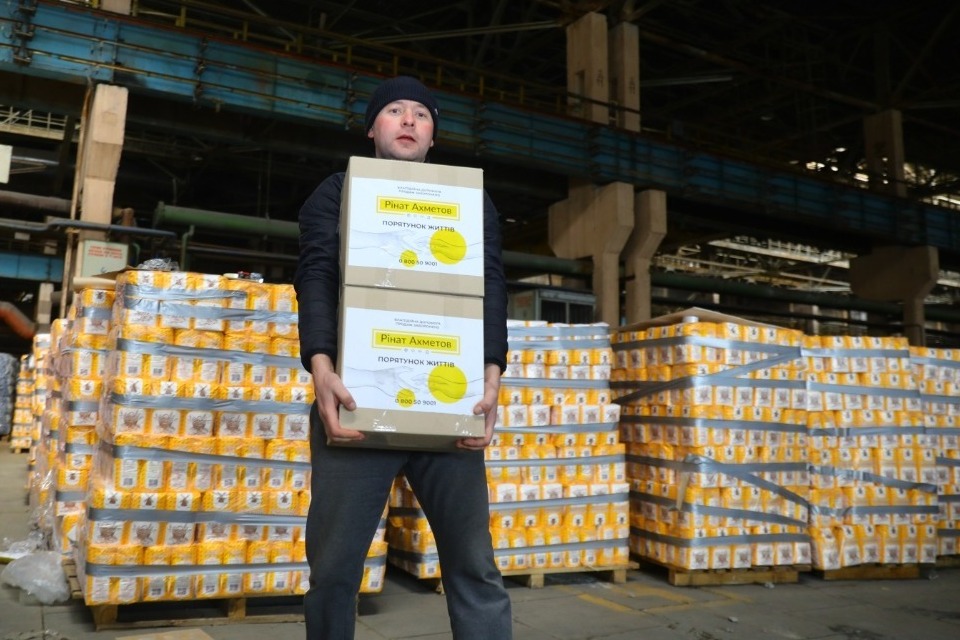 In addition, Metinvest volunteers have already provided almost 75,000 kg of humanitarian aid for internally displaced persons.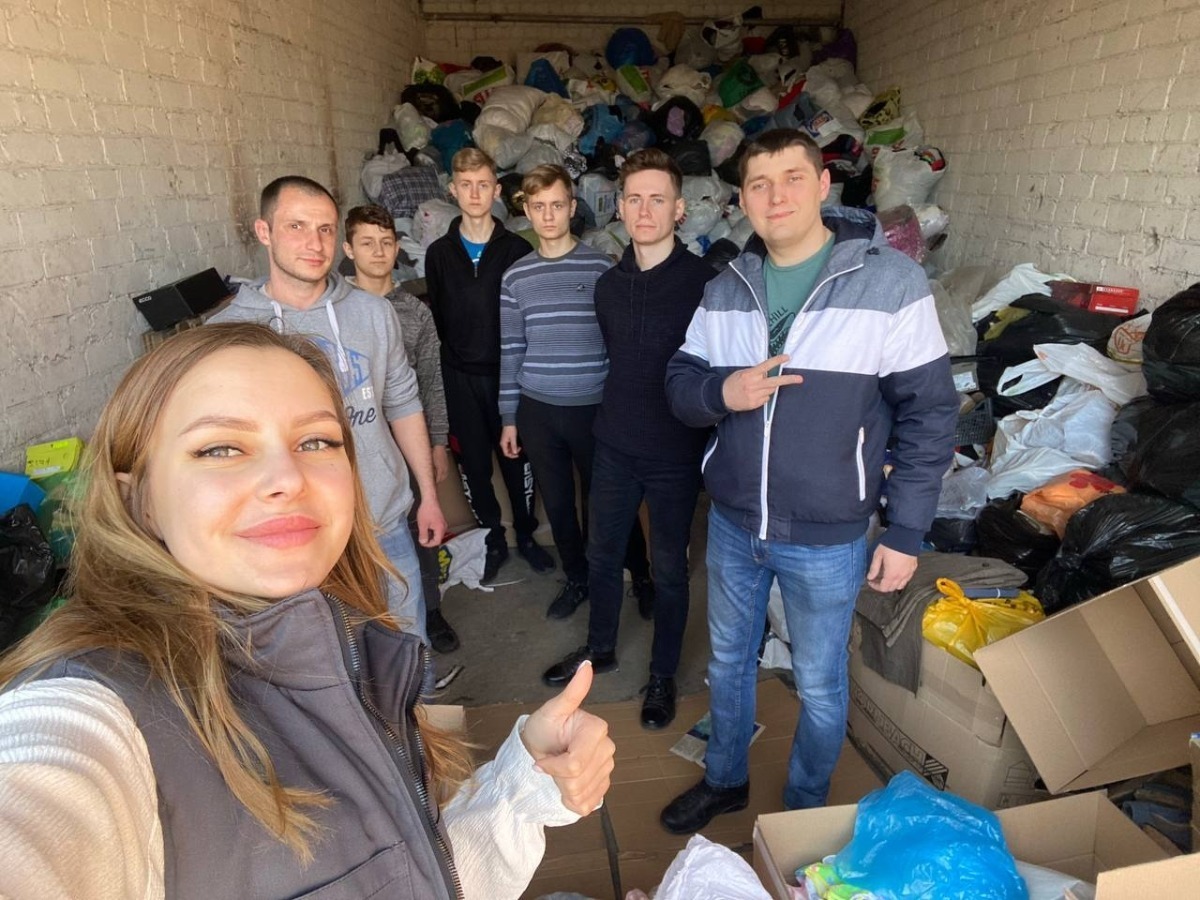 MEDICINE – SEPARATE STREAM
We have already purchased and donated medicines worth UAH40 million to hospitals. This includes antibiotics, anti-inflammatories, analgesic and haemostatic drugs, anticoagulants, solutions for intravenous infusion, surgical instruments and consumables, and intubation products.
From there, we are communicating with hospitals to understand their actual needs and continue to help. A short while ago, medicines were delivered to Kamianske and Kryvyi Rih. The Zaporizhzhia Military Hospital also received a batch of medicines.
We also deliver oxygen to hospitals. While a month ago, we shipped it only from Kamet Steel, now, after Zaporizhstal re-launched operations, we have started deliveries from Zaporizhzhia. We have already provided 20 tonnes.
More good news: the Vadym Novynskyi Foundation has purchased a batch of equipped ambulances from Europe.
And again, our volunteers, young metallurgists from Zaporizhzhia, donate blood for Ukrainian soldiers.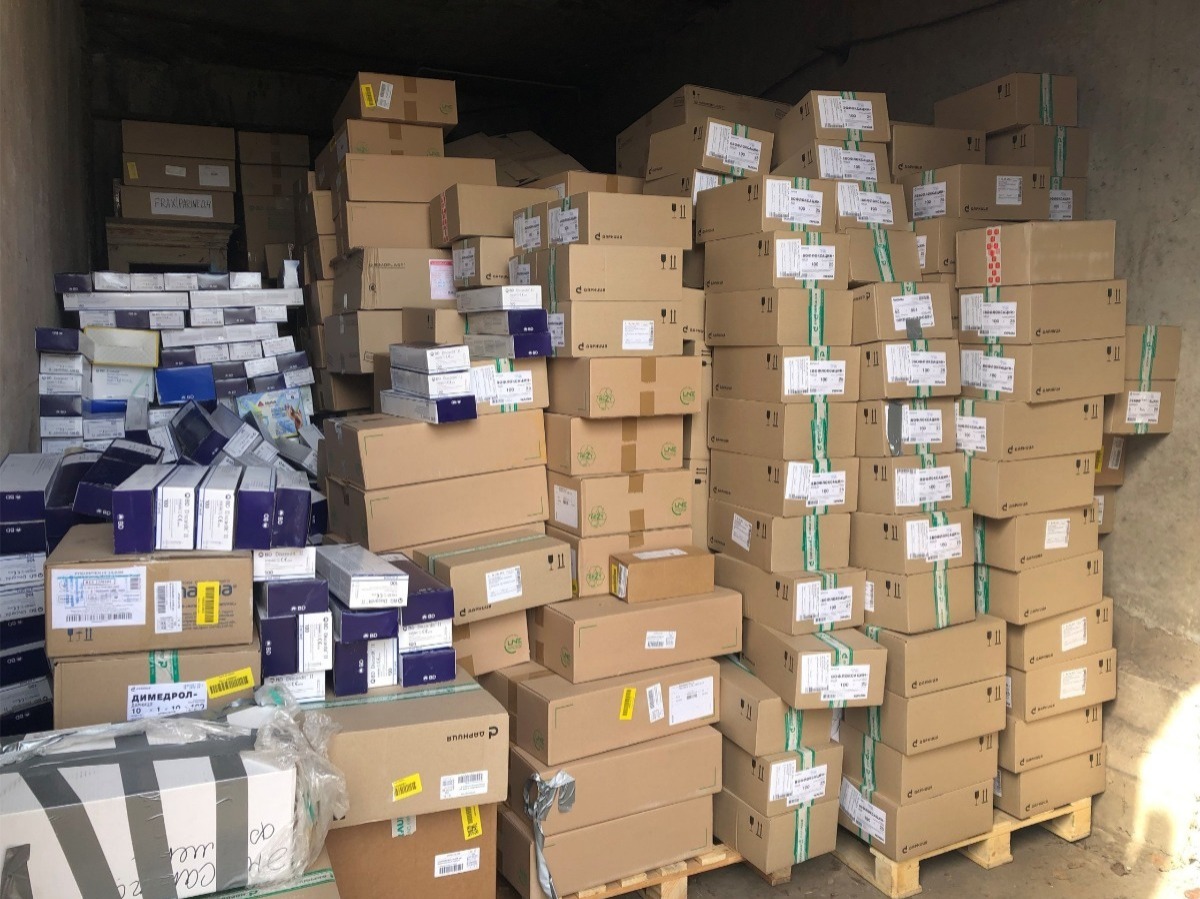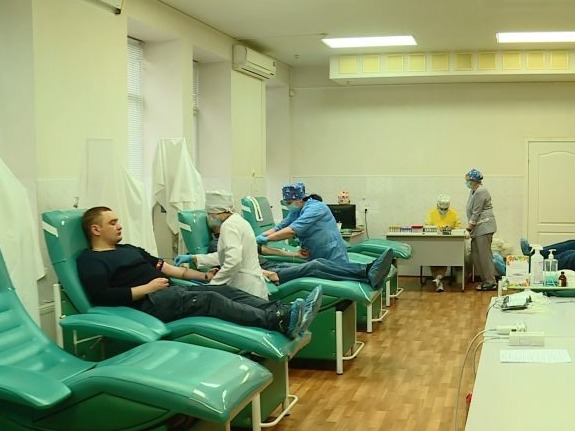 MARIUPOL
The city continues to fight. While the metallurgical plants have suffered, we will rebuild them as soon as we liberate the city from the Russian invaders.
Metinvest shareholder Rinat Akhmetov said yesterday that SCM will play a key role in the post-war reconstruction of Ukraine and Mariupol in particular: "My goal is to return to Ukrainian Mariupol and implement our plans so that Mariupol-produced steel can compete in global markets as before."
So it will be.
In the meantime, Russian propaganda continues to spread fake news about the iron and steel works in Mariupol, in particular Azovstal. They cannot seize Mariupol, so they come up with abject falsehoods to justify their crimes, the wholesale destruction of the city and the murder of innocent people. For example, they have falsely claimed that there is some sort of biological laboratory and 240 NATO soldiers who are now working in secret tunnels. It is difficult to understand what would cause someone to come up with such nonsense, let alone who would believe it.
We keep living and working. The most important thing that we are doing is hosting our Mariupol colleagues in other cities where Metinvest Group is present, helping with temporary shelter and offering rehabilitation, employment, training, etc
The Metinvest Rehabilitation Centre has already been opened in Zaporizhzhia and has been operating for a week. Our incremental efforts to support the people of Mariupol all come together here. To date, 4,000 vacancies have already been listed for displaced employees.
Metinvest Polytechnic will be built. While it is a difficult situation, we are planning and working on it. This opinion is shared by Oleksandr Povazhny, Rector of Metinvest Polytechnic, despite it being one of the most challenging projects of independent Ukraine.
AVDIIVKA
The situation in Avdiivka is complicated. The shelling of Avdiivka Coke has stopped. We are on track to support residents and provide humanitarian aid.
Retired workers of the plant who remain in the city have been provided with food as part of the Saving Lives project.
In addition, Metinvest's Humanitarian Mission Coordination Centre in Zaporizhzhia has handed over 2,000 survival food kits to Avdiivka.
ZAPORIZHZHIA
Zaporizhstal has partly restored production after being maintained in hot conservation mode. Blast furnaces no. 4 and no. 3 have been blown in. The plant will operate two blast furnaces. The planned production volume is 65 thousand tonnes of iron in April, followed by 150-170 thousand tonnes in May.
Zaporizhzhia Coke, Zaporizhzhia Refractories and Zaporizhzhia Casting and Mechanical Works are also operating and employing colleagues from Mariupol.
The city of Zaporizhzhia and Zaporizhstal continue their massive humanitarian mission. They are hosting internally displaced people and have created a joint rehabilitation and reintegration centre through the Zaporizhzhia Joint Action Platform. It provides medical and psychological assistance and has a branch of the Metinvest Career Centre: everything to help restore a normal life, to the extent possible.
We continue to support the city: the Group's shareholders Rinat Akhmetov and Vadym Novynskyi transferred US$500,000 to support the Territorial Defence Forces of Zaporizhzhia.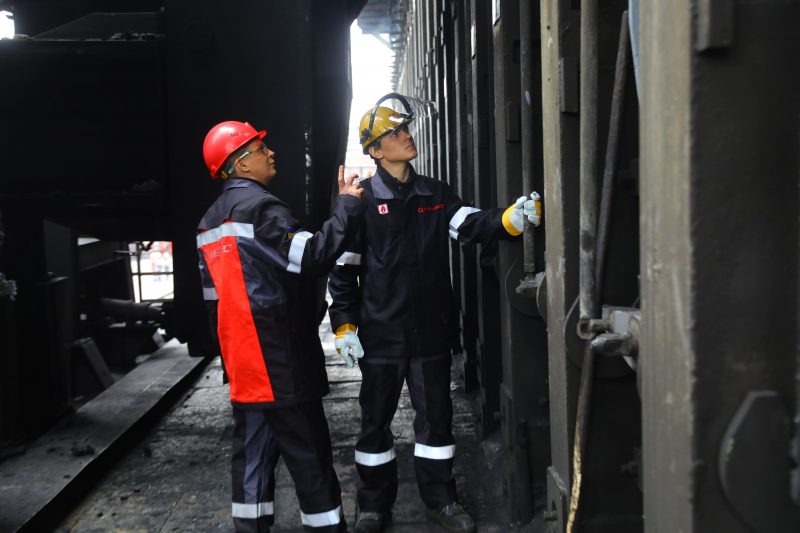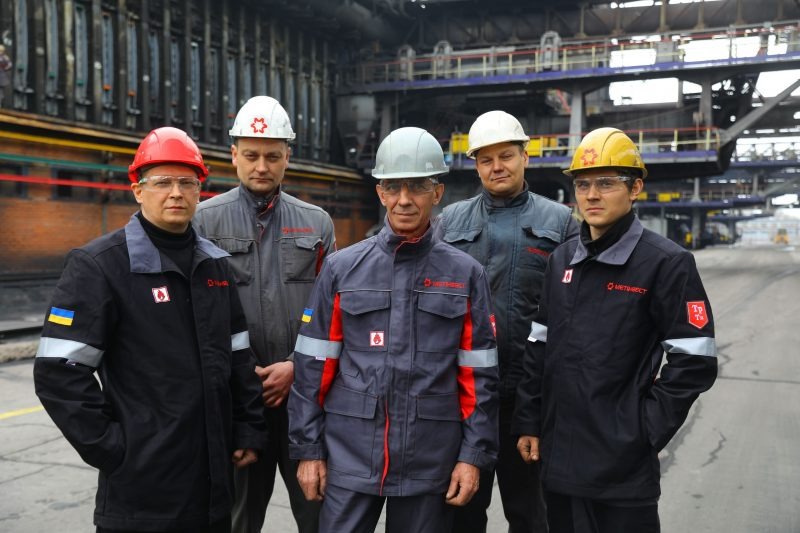 KAMIANSKE
Kamet Steel continues to work both on the economic front and to support the city and its inhabitants. Production at the plant continues and all three blast furnaces are operating. We ensure production and everyone continues to do their job.
Scheduled repairs are underway. Regular meetings are held with teams with the participation of managers, including the CEO.
We support municipal services: for example, we provided 5 tonnes of diesel fuel.
In the shelters at Kamet Steel, we have provided proper living conditions for a large number of people, including the required water supplies, warm blankets and long-term storable foods
The Metinvest Career Centre also continues to employ the people from Mariupol here.
KRYVYI RIH
All mining and enrichment facilities are operating. While production has been reduced in individual sections, work continues and we do not stop. All programmes are being implemented according to plan: environmental, restoration, etc.
At Central GOK's beneficiation plant, the maintenance area specialists carried out mill comprehensive maintenance of process section #10
At Ingulets GOK, vertical dump slope no. 1 was grassed from the side of Ingulets. Environmental experts planted trees on the territory of Vilne-2 village.
Central GOK works daily to get the maximum iron content in the concentrate.
Kryvyi Rih Machining and Repair Plant provides reliable support for Metinvest's mining enterprises. It also continues the professional training of its employees.
The staff of Northern GOK's Network and Substation Shop performs its work in a timely manner. Also, by distributing the ore flow from open pits at Northern GOK, the iron content in the concentrate was increased to 67% or more.
***
The Humanitarian Centre at Central GOK has received a batch of food kits from the Saving Lives project and has already started to distribute them to the city's communities.
POKROVSK
The city lives, and Metinvest's Pokrovske Coal works and supports the community.
We are all inspired by every piece of news about the work on site, and every story about the heroic employees who evacuated the Mariupol residents from the occupied territory and volunteers.
Every second driver of the Transport Directorate joined the effort to rescue Mariupol citizens.
The team of Sviato-Varvarynska Beneficiation Factory supports the economic front of Ukraine. The enterprise promptly processes all coal mined by Pokrovske Coal. And every tonne of product is shipped on time.
A total of 500 metres of the main pipeline was installed by the mining erection fitters of section no. 3 at Metinvest's Pokrovske Coal in March.
Humanitarian support continues. The enterprise has prepared more than 500 personal hygiene kits for the company's employees. Also, 12,000 packages from the Saving Lives project are already in the city and have been handed over to residents.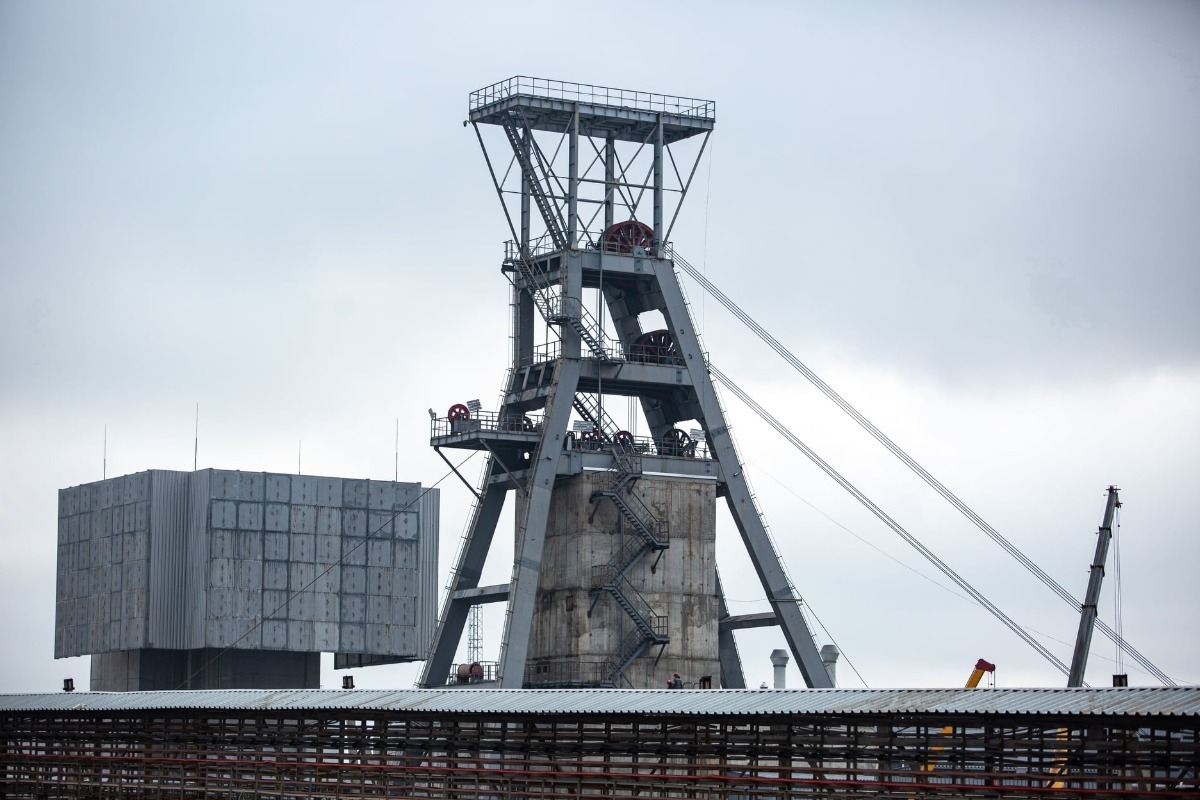 ***
And finally, to the international resistance to Russian aggression #CancelRussia
Ukrmetallurgprom ceases to participate in all bodies of the World Steel Association while Russian associations and companies continue to participate in the activities of World Steel.
The entire world should boycott Russia at all levels: especially diplomatic and economic.
And we continue to work and fight.
Everything will be Ukraine
Follow Oleg Davydenko, Director of Corporate Communications Department, on LinkedIn.