Metinvest and DTEK, together with the Rinat Akhmetov Foundation, launched the Saving Lives humanitarian project to prevent a humanitarian catastrophe in Ukraine. Together with our international partners, we have organised the purchase, delivery and transfer of food, medicines and essential goods to people in need.
In Kamianske, as well as other cities where the companies operate, a humanitarian hub is in operation and receiving cargo shipments with aid. These are essential goods, food and medicines. And volunteers, employees of Kamet Steel, unload, aggregate, sort and distribute humanitarian aid to where it is most needed.
"From the first days of the war, Metinvest, in coordination with the Rinat Akhmetov Foundation, began to provide regular aid to Ukrainians. Every day we feel the powerful support that is provided to the residents of the city and our team. In turn, we are also fully engaged in this social work, we receive refugees, deliver medicines to city hospitals and assemble food packages," said Dmytro LYPPA, General Director of Kamet Steel.
After the sorting is completed, the important cargo is sent to cities where the residents and the families of internally displaced persons need immediate aid. Secondly, a strategic reserve is being built up for vulnerable segments of the city's population and employees of the enterprise. At the moment, 4,560 such kits have already been made at Kamet Steel, and the work continues.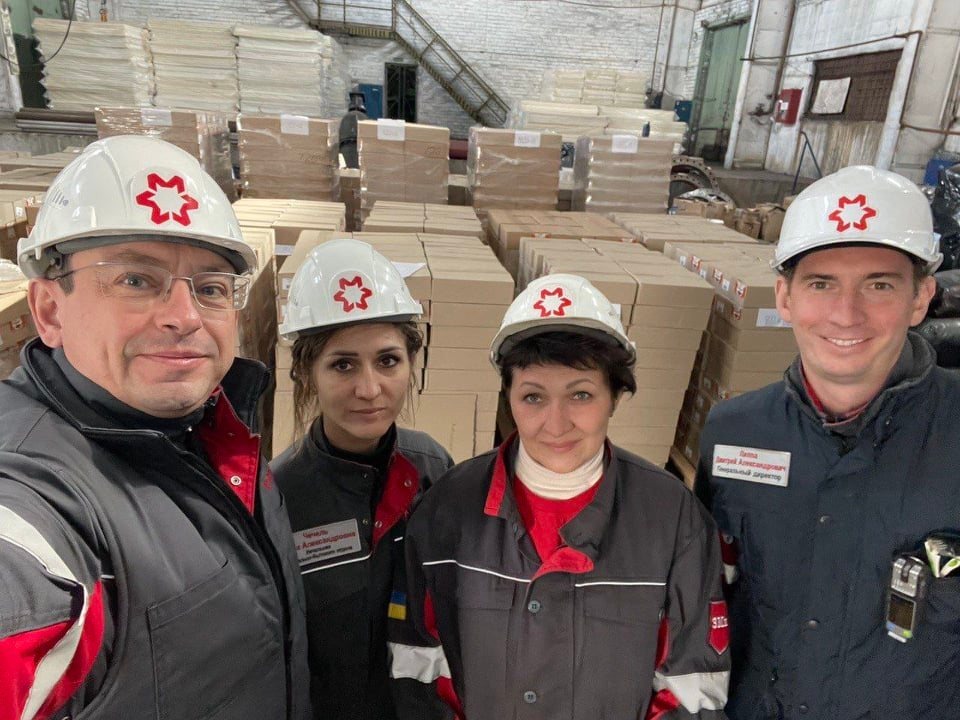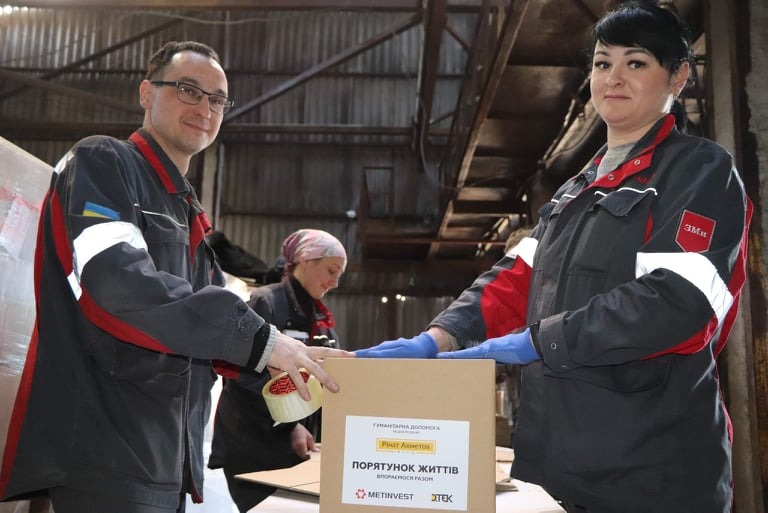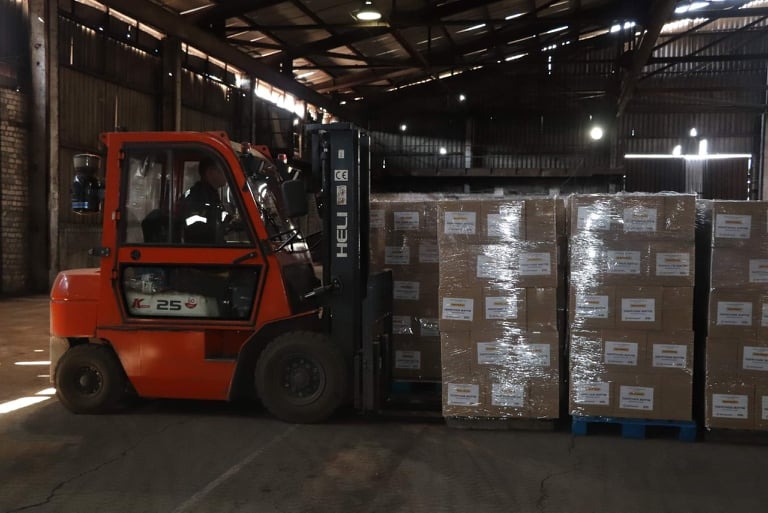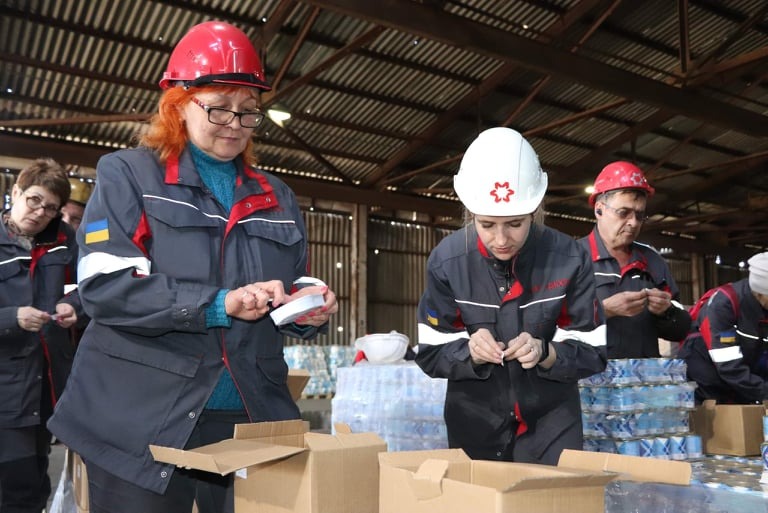 Recently, Pavlo Uzbek, HSE Director of Metinvest Group's Operations Directorate, visited Kamet Steel's humanitarian hub.
The Rinat Akhmetov Foundation and Metinvest have undertaken tremendous work in a short period of time. We can see this in the example of Kamet Steel. Significant amounts of humanitarian aid have arrived here in less than a month. This is a well-coordinated effort by all of the participants of the process, all of the employees are engaged in the delivery, reception, sorting and delivery of aid to those who need help.
— Pavlo UZBEK.
Pavlo Uzbek also noted that the Rinat Akhmetov Foundation has delivered medicines and medical supplies worth UAH 30 million to 17 hospitals in Ukraine. Hospitals in Kamianske were also provided with medicines worth more than UAH 5 million. This is a real help for both the employees of local enterprises and for city residents. The systematic work to provide supplies for medical care centres continues.
Overall, since the beginning of the war, SCM's businesses, which include Metinvest and DTEK, in coordination with the Rinat Akhmetov Foundation, have provided UAH 1.4 billion in aid to Ukraine and Ukrainians. In particular, this amount includes humanitarian aid for civilians (food, medicines, basic necessities, evacuation, shelters, etc.), as well as support for the Armed Forces of Ukraine and the territorial defence forces in dozens of cities (clothing, personal protective equipment, first-aid kits, etc.).
Read about the current situation at Metinvest Group's enterprises and in Ukraine on a special long-read. Updates are provided 24/7. Add it to your favourites and share with your friends Trust only official sources of information.