Reheating Furnace No.2 undergoes a major overhaul at the rolling mill shop of Dniprovskyi Coke Plant Metallurgical Subdivision. METINVEST Group will allocate more than UAH 23 million for equipment repair.
The works on the repairs are performed at the main production site - pipe preparation site.During the repairs worn-out steelwork, gas duct, metal and ceramic recuperators, refractory brick lining will be replaced.The specialists will install new expansion bellows and other equipment.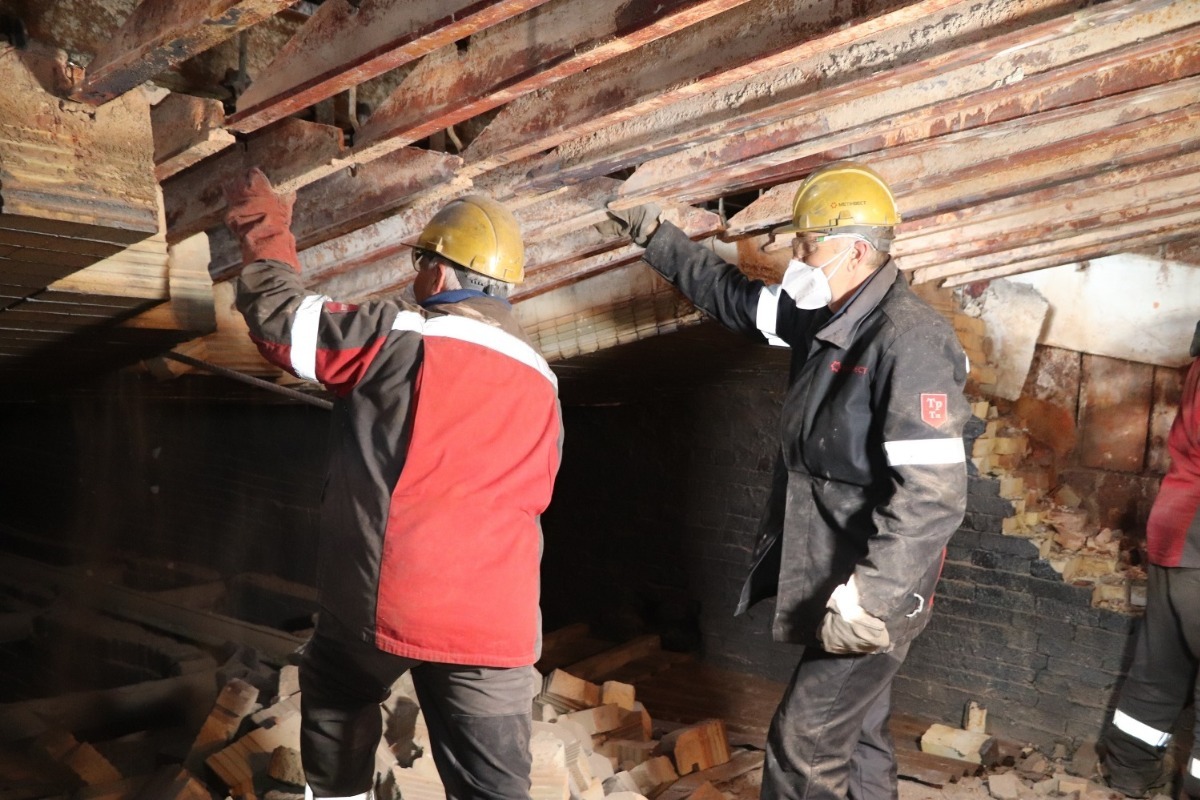 - Consistent restoration of the main equipment of production sites at Metallurgical Subdivision of Dniprovskyi Coke Plant is one of the major objectives for METINVEST. We arrange for stage-by-stage and high-quality replacement of equipment at all production stages. Currently major overhauls of Sinter Machine No.11 and fuel supply circuit in the sintering shop, as well as revamping of hot blast stoves of two blast furnaces continue at the enterprise. Such consistent approach contributes to stable and efficient work of production facilities, makes it possible to perform high-quality and competitive products, improve working conditions for the staff, - emphasized Dniprovskyi Coke Plant General Director Dmytro LYPPA.
It is expected, that after the restoration of Reheating Furnace No.2 the stability and interrepair cycle thereof increases.Furthermore, the time for preparing the unit to the operation from heating of standard workpieces will be reduced, the flexibility of setting up the heating of a small-section workpiece and slabs will be improved, contributing to less energy consumption.