Metinvest Group continues to provide assistance to Avdiivka residents who remain in the front-line city. Recently, Avdiivka Coke's employees brought chainsaws to the shelters for the household needs of the community residents.
More than 2 thousand people remain in Avdiivka. Most of the locals are hiding in the shelters arranged by Avdiivka Coke's employees, volunteers and local authorities. With the support of Metinvest, the shelters are equipped with stoves for heating, utensils for cooking on the fire, wood and coal. Recently coke makers delivered chainsaws to Avdiivka residents, which will help them quickly prepare firewood of the required size for the stoves or cut branches on trees damaged by shelling.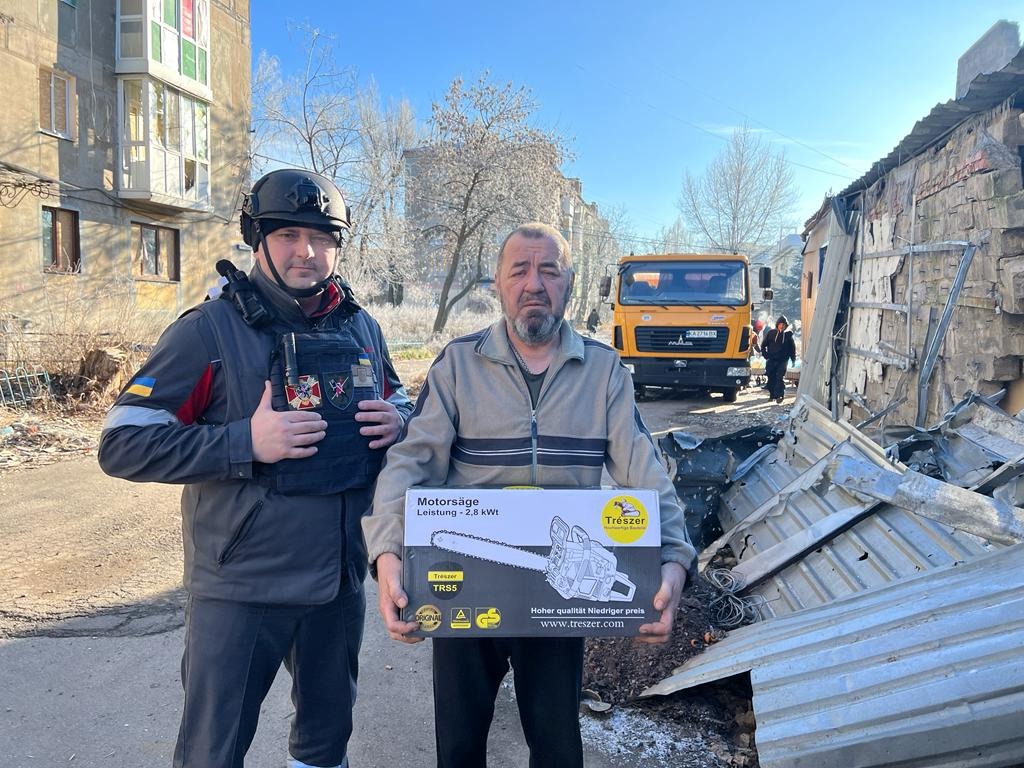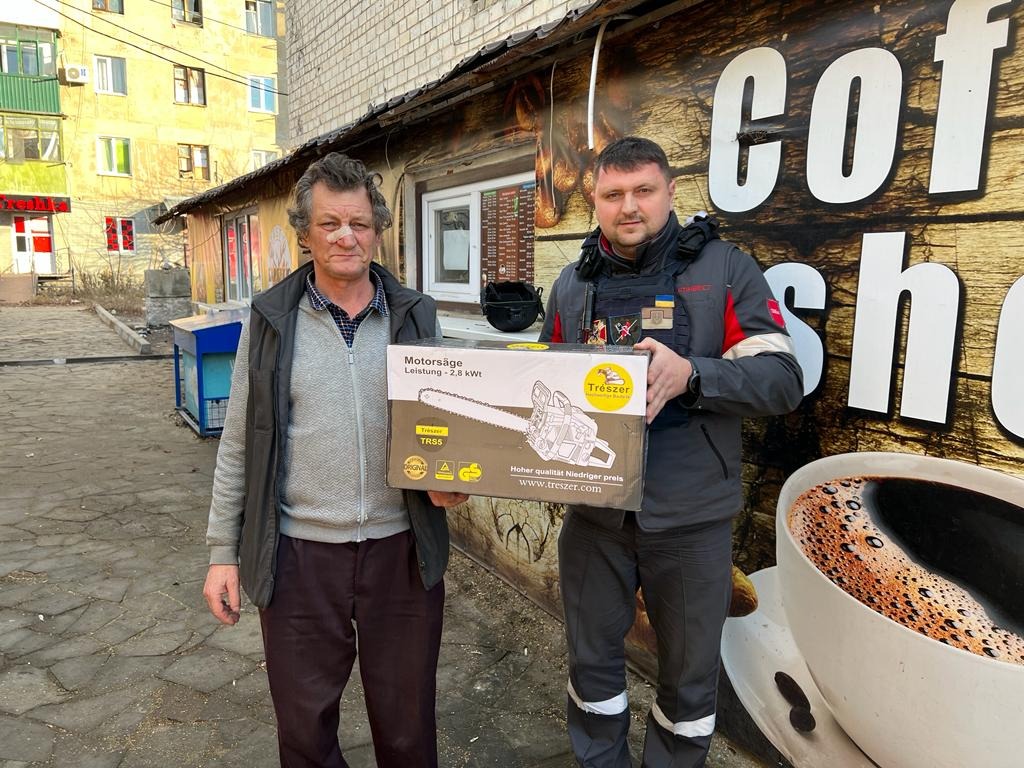 - Avdiivka Coke has always been a support for Avdiivka. Now we continue to work to preserve our enterprise and support the city. We help the community, the Armed Forces of Ukraine, and the employees of critical infrastructure. I am sure that together we can overcome any challenges, because each of us in our city is doing everything to bring the Victory of Ukraine closerr! - Acting General Director of Avdiivka Coke Plant of Metinvest Group Yuriy Ktsynenko said.
We remind that Avdiivka Coke's employees help the community in the cold season. Coke makers delivered 70 stoves to the shelters and continue to deliver fuel. A total of 100 tonnes of coal and 100 cubic metres of timber are planned to be handed over to the community and critical infrastructure services.