Something that often remains behind the scenes, but is vital. If I compare communications with the nervous system, then this is the circulatory system. Logistics.
Delivery should work: people need food, medicine and so on. Hundreds and thousands of products and tonnes must move. To save people and support cities and hospitals.
We have created the "Logistics Front of Ukraine".
Metinvest Group, UMG, DTEK and other SCM businesses are developing a logistics network – national and international – to deliver goods, including humanitarian aid.
We are looking for carriers and encouraging them to join the network. We are looking for transport companies and drivers with their own large-capacity vehicles: we need refrigerators, tanks and trucks. We are also inviting buses and drivers with their own cars to evacuate through the "humanitarian corridors".
(!) Important! This is work, not volunteering. With each company, vehicle owner or driver, we will sign a contract
Please share this information to bring necessary supplies to those who need them: https://midrive.pomich.org/website
As an aside, I recall the movie "The Postman", starring Kevin Costner. In it, the post became a symbol of hope, freedom and change. And today drivers are about resilience, about support for the lives of people and cities at the front, and the country as a whole. The new heroes.
Everything will be Ukraine!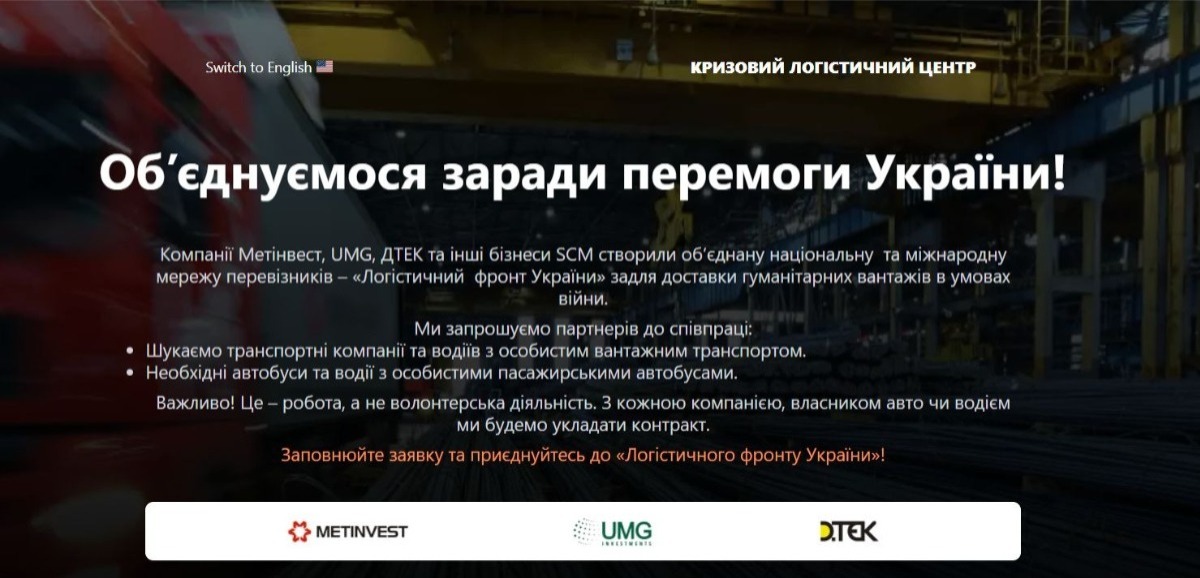 Follow Oleg Davydenko, Director of Corporate Communications Department, on LinkedIn.