Metinvest Group is manufacturing 2,500 field stoves independently and with partners so that Ukrainians living in front-line towns and the military can cook food and heat shelters. It is also supplying solid fuel to the Ukrainian Armed Forces and civilians for free.
The coming winter will not be easy. Ukraine is fighting a terrorist state that is deliberately damaging energy systems. If people living at the rear can hope for the help of emergency services, residents of front-line villages and towns will not have light and heating in their homes for a long time. Defenders in trenches on the front line will also have to take care of themselves. In such conditions, only field stoves and solid fuel will help to survive the cold weather.
Metinvest is reaffirming its unwavering support for Ukraine by making provisions so that civilians and military have means of heating. To do this, it is sending metal stoves, firewood and coal to the front line, including settlements there.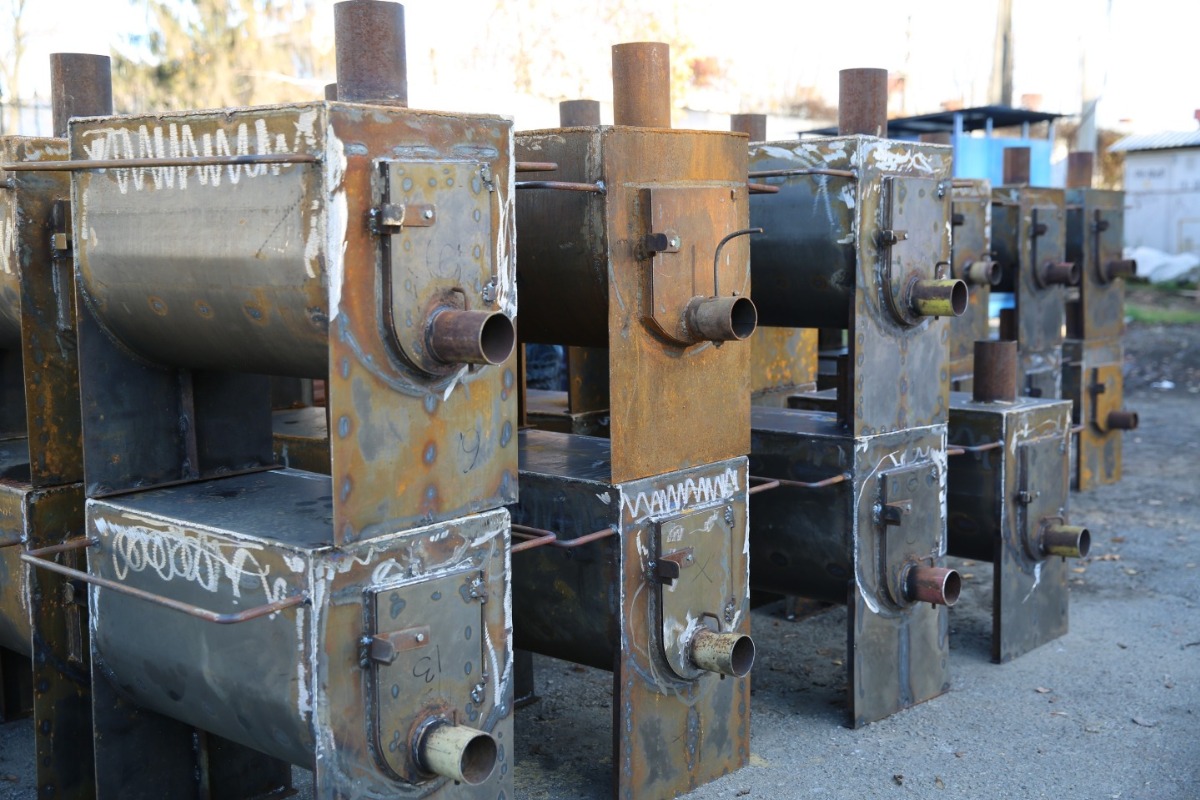 Working together to keep warm
Ukrainians have an amazing ability to work together towards a common goal, and Metinvest is not manufacturing the stoves alone either. As part of Rinat Akhmetov's Steel Front military initiative, the Group is providing steel plates to partner organisations and enterprises with the resources to make the stoves.
Since the beginning of the war, Metinvest-SMC has donated almost 93 tonnes of steel on request. They have been provided to the Ukrainian gas storage operator Ukrtransgaz, MCC "Vzirets-2000", the "Dopomoga Razom" public organisation, Ternopil Military Commissariat, "Union Chernobyl" (Ternopil), and representatives of various volunteer associations and military units.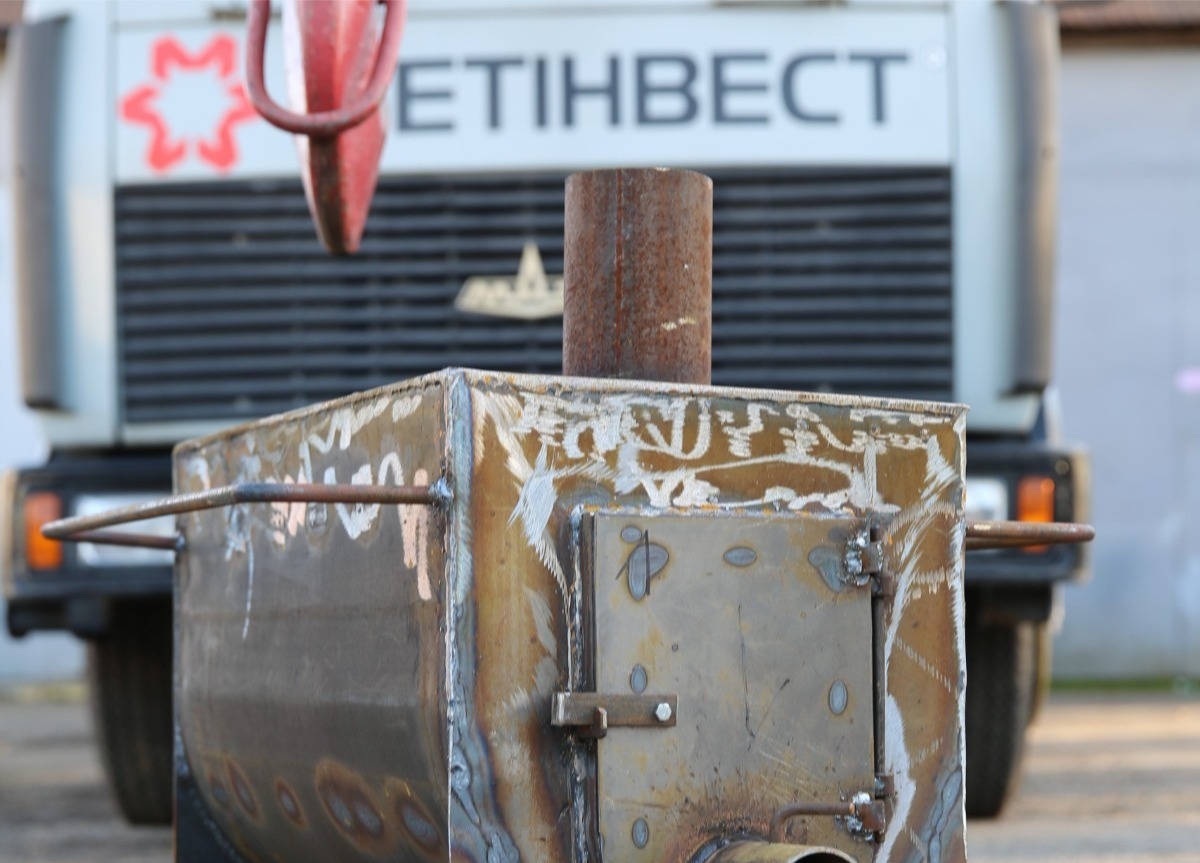 The Group's cooperation with Ukrtransgaz is one of the most effective collaborations that started in the summer. Since then, specialists of Ukrtransgaz service enterprises have manufactured 350 stoves of various types, such as potbelly, mini and turbo stoves, using steel from Metinvest-SMC.
Metinvest-SMC specialists are also manufacturing metal stoves, and the number made by them will soon reach 100. Several times more have been made directly at Metinvest enterprises and transferred to civilians and the military. The craftsmen make the stoves tailored to the needs of customers and place of use, because stoves for shelters differ slightly from those for trenches. The former are sent free of charge or on separate request from civilians, and the latter. To date, Ukrainians have already received more than 200 potbelly stoves, and the work to keep the country's defenders and civilians warm continues.
One stove requires from 50 to 80 kg of metal
While potbelly, rocket and mini-stoves made of sheet metal might look rough around the edges, they have numerous advantages. They are versatile in terms of location and usable fuel, give off heat immediately after ignition, and can quickly heat a room up to 50 square metres, a dugout or a mobile shelter. Such stoves help to cook food, dry clothes or boil water, so they are vital in the absence of utilities. Moreover, stoves made of Metinvest steel are better than their mass-produced counterparts, because they are made of metal that is 3-6 mm thick, while household potbelly stoves are made of 2-mm sheet.
Yes, this winter, we will face unprecedented challenges. However, I believe in the Armed Forces and also in the incredible resilience of Ukrainians. Since the first day of the war, Metinvest has also been doing everything to ensure that our country holds out against the enemy. The Group has been providing and will continue to provide unwavering support to Ukraine. We are creating strong economic support, supplying defenders with the necessary equipment, and taking care of people affected by the war. While difficult times lie ahead, together, shoulder to shoulder, we will get through this and win.
— Yuriy Ryzhenkov, CEO of Metinvest Group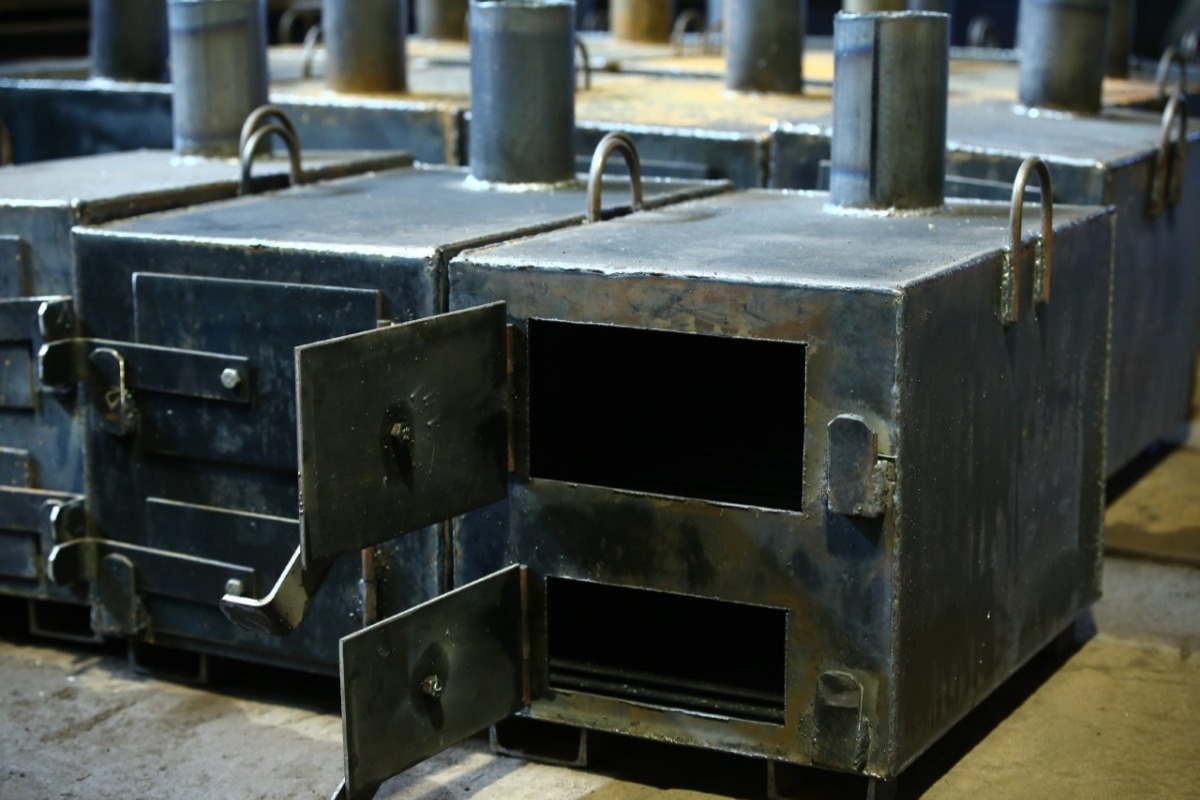 Without fuel, even the best stove is just a piece of furniture. Hence why Metinvest is also providing firewood free of charge to keep shelters warm this winter. The Group's enterprises have already donated more than 260 cubic metres of firewood for the military and civilians. For example, Kryvyi Rih Machining and Repair Plant has been supporting colleagues from Avdiivka Coke: its employees prepared and supplied more than 3 tonnes of firewood for the east. By the year-end, the plan is to transfer another 20 tonnes of raw materials for heating the coke plant's buildings.
In addition, Metinvest has supplied to Ukrainian defenders around Avdiivka 30 tonnes of coal, which is needed to heat their fortifications.
Pokrovske Coal employees will also be warm in the winter, as the Group is providing them with free coal. Overall, 12,000 tonnes have been allocated for staff needs, and more than 200 employees have already received their fuel.