Rinat Akhmetov and Vadim Novinsky's Metinvest Group have delivered more than 1,610 medical kits to four Zaporizhia hospitals. Metinvest Group has allocated around UAH 700,000 for the purchase of essential medicines.
On 17 March, four city hospitals inf Zaporizhia received kits with medicines for operating theatres, dressing rooms and outpatient wards. The medical kits contain the most necessary medicines and accessories: surgical instruments and consumables, intubation gear, antibiotics, painkillers, solutions for intravenous infusions, haemostatic medicines and anticoagulants, as well as personal protective equipment for surgeons and medical doctors. The composition of the medical kits was determined in coordination with the Ukrainian Ministry of Health in accordance with the needs of local health care facilities.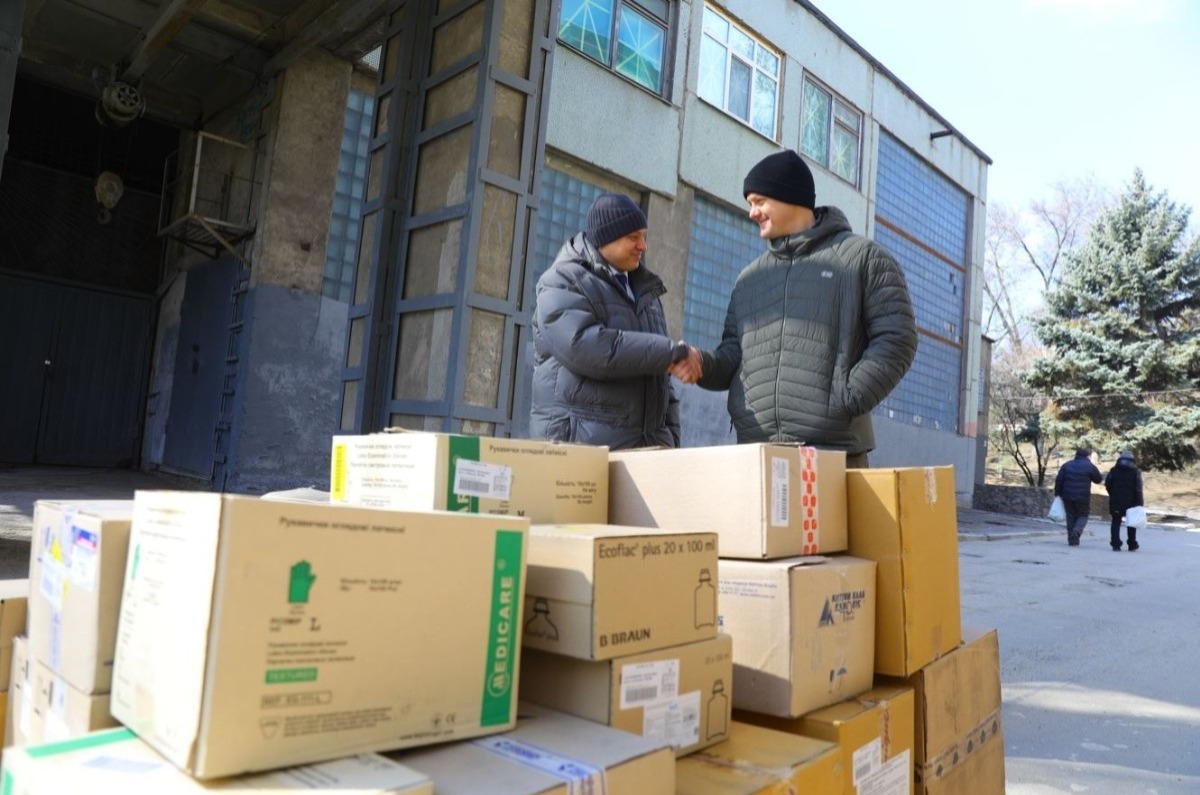 "We are not producing metal now, but we do not sit idly by during such a difficult time for all of us and for our Ukraine. Metinvest has launched a real humanitarian front: we are aggregating and transporting humanitarian aid to Ukrainians and organising temporary housing for internally displaced people. In addition, Metinvest helps hospitals in Zaporizhia with essential medicines to save lives. All of our strength and capabilities are concentrated on supporting each other and Ukraine," said Oleksandr MIRONENKO, Head of Metinvest's Humanitarian Mission Coordination Centre in Zaporizhia and General Director of Zaporizhstal, Metinvest Group.
We remind you that on 11 March, Metinvest Youth volunteers also provided medicines for women in labour and babies to Zaporizhia's maternity hospital. The medical kits contained intensive care drugs, intravenous systems, catheters and other essential items.
Read about the current situation at Metinvest Group companies on a special long-read. Information is updated 24/7. Bookmark and share with friends. Keep calm and trust only official sources.