The volunteers at the Metinvest Humanitarian Mission Coordination Centre in Zaporizhia have such an assistant))
Like anyone in this business, the kitty did not allow us to take photos of him, but, tried to help as much as he could, cheering people up - now for you, friends. Pet it)) As you know, liking a post with a cat is the same as petting it, and, with petting, cats begin to purr, radiate positive energy and heal everyone around them. It's a good day to gain positivity, to help yourself, and know that support is always there.
Our humanitarian centre based at Zaporizhstal is receiving aid from different parts of the country, from abroad, from businesses and organisations. And it has already reached its first milestone – it has received and processed around 1,000 tonnes of humanitarian aid, including aid provided by the Rinat Akhmetov Foundation.
Such is our Humanitarian Steel Plant, Zaporizhia Aid – we know how to smelt steel and provide assistance. Everything will be Ukraine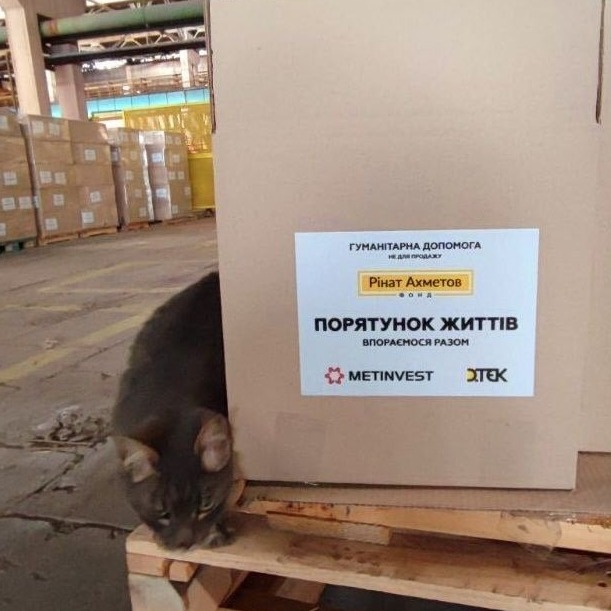 Follow Oleg Davydenko, Director of Corporate Communications Department, on LinkedIn.