Residents of the besieged city, who managed to escape in their own cars, have reached Zaporizhia. For 20 days, nearly three weeks, they lived in bomb shelters under constant shelling and amid a complete humanitarian blockade enforced by the Russian invaders.
For the first few thousand Mariupol residents to escape, round-the-clock shelling, life in shelters, hunting for morsels of food and exhaustion are finally in the past. People from the besieged city, who managed to escape in their own cars, have reached Zaporizhia. They were received in a city that today remains at peace, thanks to the powerful resolve of the Ukrainian defenders on the outskirts of this regional centre.
"There is no light, there is no gas, people have forgotten what bread even is, there was no bread for more than two weeks, people have not eaten bread," Olga, a resident of Mariupol, recalls about the horror of the siege. "But, if somewhere it was raining, water or something else became available …if there wasn't any, then it is more difficult for people. People share food, people boil water, they can cook a spoonful of porridge for the whole family."
People are constantly trying to escape from this hell. However, until recently, such attempts were in vain, because the Russian occupiers cynically violated ceasefire agreements and shelled the "humanitarian corridors" that civilians used to try to evacuate.
"We were attacked with GRADs (multiple rocket launchers)," says Nadezhda, a resident of Mariupol. "There were mines, and it was a very big risk, it is very scary to go through mines, especially since they were planted almost every 500 metres.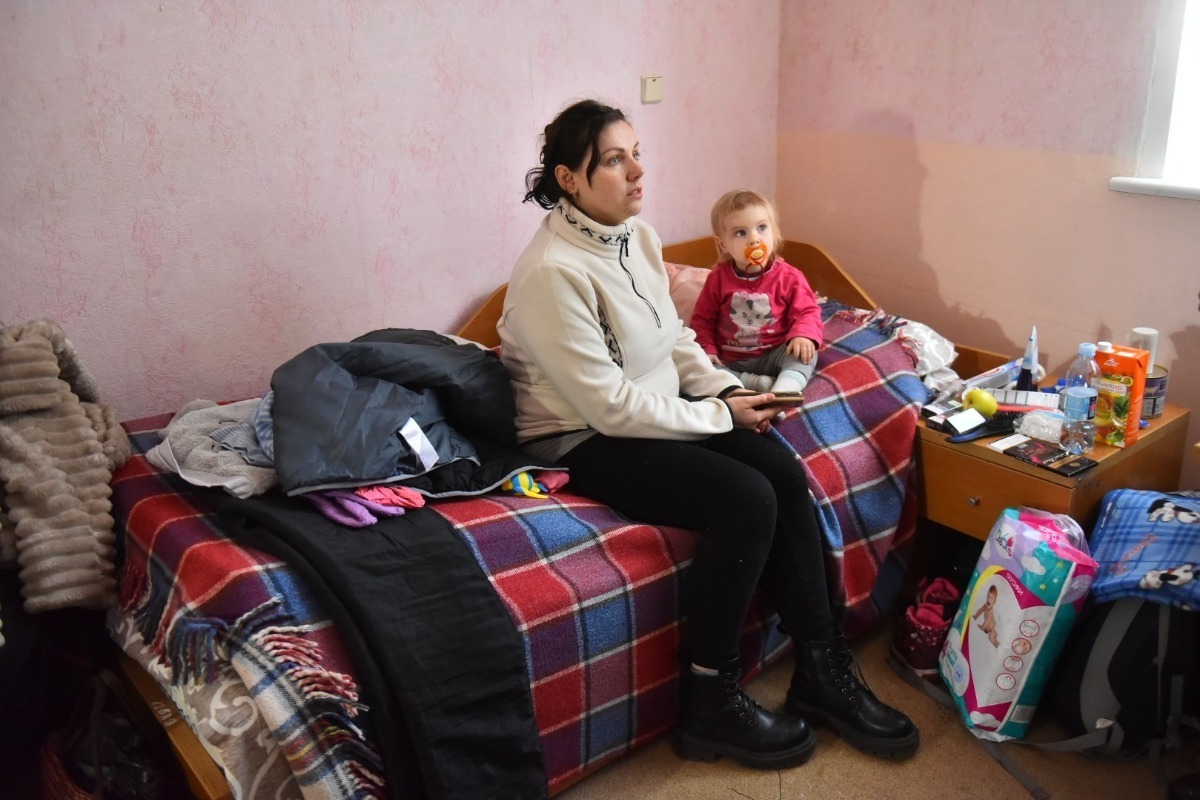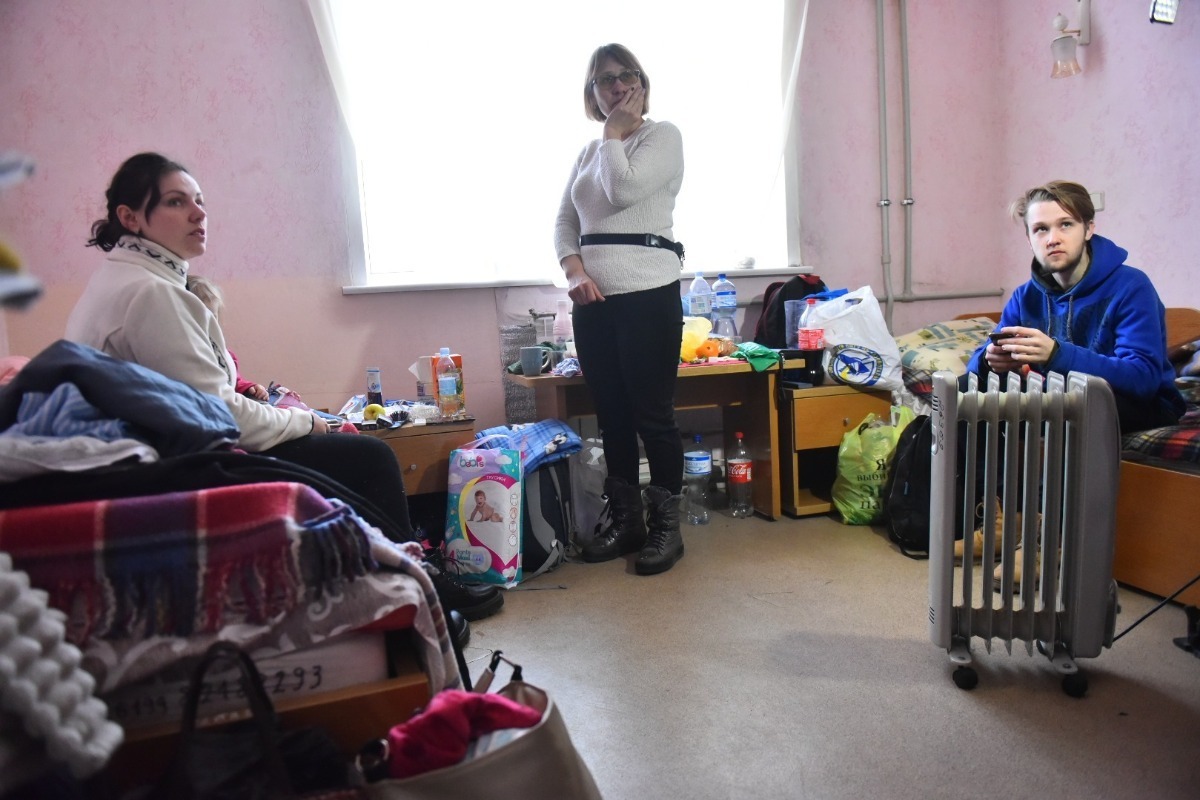 But, several thousand Mariupol residents nevertheless managed to escape the besieged city on 15 March. They regard it as a great miracle. They had to gather in a matter of minutes. People reached Zaporizhia in their own private cars.
Internally displaced persons are assisted here by the Metinvest Humanitarian Mission Coordination Centre of Rinat Akhmetov and Vadym Novynskyi. Here they are provided with clothing and food, as well as medical care.
People here are provided with everything: they have food, they have warm water, they have the opportunity to wash their clothes and put them in order. There is also a stock of essential medicines and there are doctors who examine children as the first priority, and if any medical assistance is needed, they provide it immediately.
— Oleksandr MIRONENKO,
Head of Metinvest's Humanitarian Mission Coordination Centre in Zaporizhia.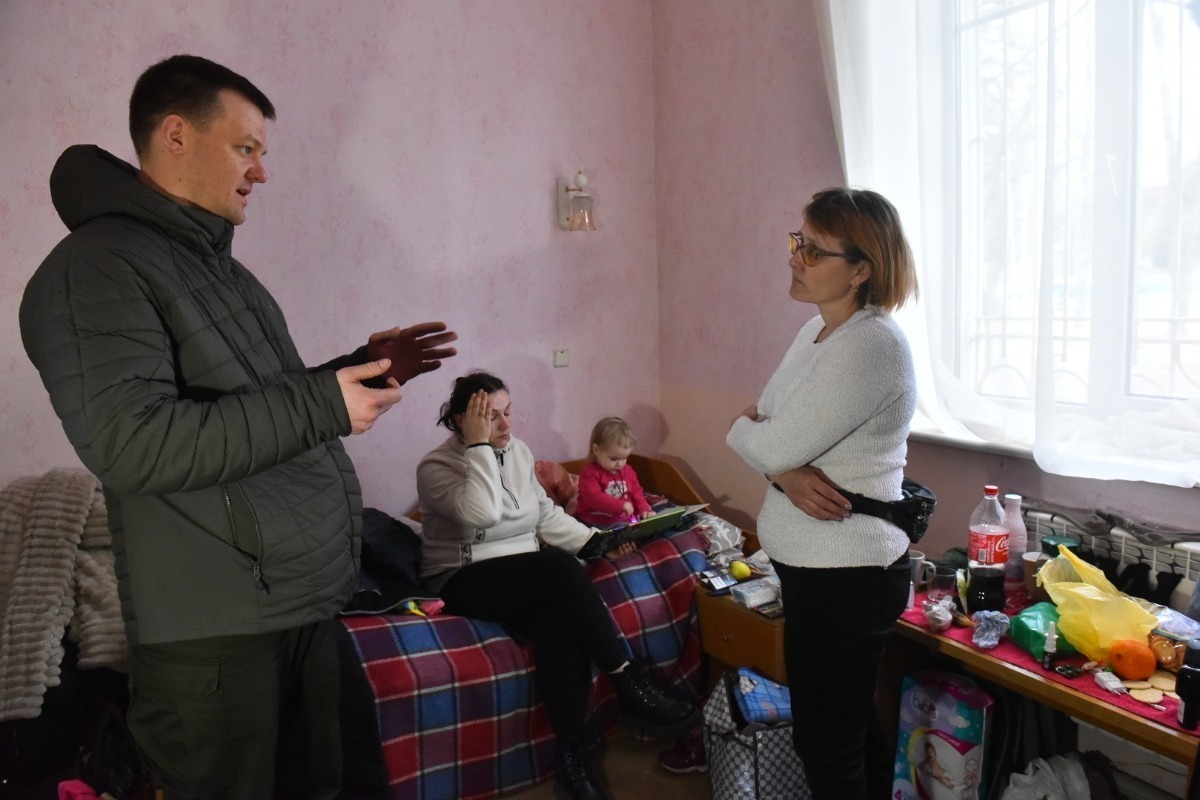 In Zaporizhia, Metinvest is able to provide shelter for more than 1,000 people. Places for another 2,000 people are being arranged in cooperation with the regional authorities. It is planned to evacuate more willing residents of Mariupol and other cities that are temporarily under siege or under the occupation of Russian troops to Zaporizhia using future humanitarian corridors.
"Today we also expect, I think, a large number of cars with people from Mariupol," said Oleksandr STARUKH, Head of the Zaporizhia Regional Military Administration. "In Zaporizhia, we see that everyone is engaged in providing aid. This is the right thing for our city, because we are united, we are one country and we must help each other."
Read about the current situation at Metinvest Group companies on a special long-read. Information is updated 24/7. Bookmark and share with friends. Keep calm and trust only official sources.