The Backpacks for Amputees project was launched in Ukraine, and the Saving Lives humanitarian initiative of Metinvest Group joined to implementation of this project. Ukrainians who have lost their limbs and are preparing for prosthetics will receive kits for postoperative care. The first batch of 1,000 backpacks has already been prepared and is on its way to people.
The Saving Lives humanitarian project continues to develop the area of physical rehabilitation for Ukrainians who lost their limbs as a result of the war. In cooperation with the Protez Hub, a prosthetics project in Ukraine, 48 servicemen and civilians are currently undergoing prosthetics and treatment at various stages. Among them, 13 people have already received their prostheses worth up to 30 thousand euros.
Recently, Saving Lives has joined another useful initiative of the Protez Hub to help the injured. This is the Backpacks for Amputees project. As part of the project, Ukrainian volunteers packed 1,000 backpacks containing items for the postoperative care. They allow to take care of an amputated limb, properly form a residual limb and fight phantom pain. Each kit also contains printed materials and instructions that explain the algorithm of actions to the injured. The aim of the project is to help provide people with everything they need in preparation for successful prosthetics.
The project was made possible through the cooperation of Protez Hub, Saving Lives, Nova Ukraine, Patients of Ukraine charity foundation, Dignitas Fund, and the Human Rights Centre for the Military "Principle". The initiative was also supported by the Embassy of Canada in Ukraine.
The backpacks will be distributed free of charge and for their intended purpose to people with amputations in different regions of Ukraine who need them most. The process will be coordinated by Vadym Svyrydenko, Commissioner for Rehabilitation of Military at the President of Ukraine, representatives of the Ministry of Healthcare of Ukraine and the Social Protection Fund for Persons with Disabilities.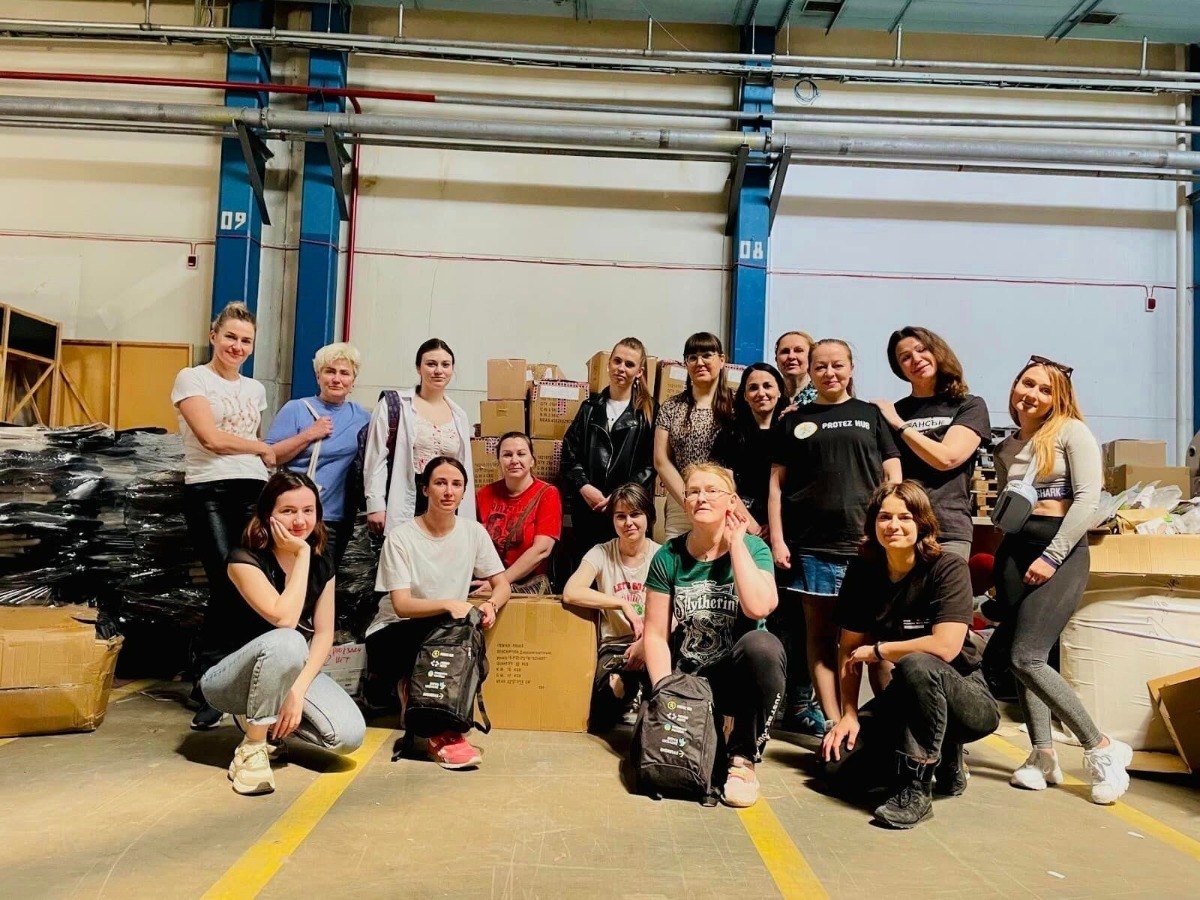 The next batch of 2,000 backpacks is already being prepared. The project participants plan to improve their content to meet the needs of the wounded and injured.
In the spring of 2023, the Saving Lives project and Protez Hub launched Ukraine's first online educational platform, which will be useful for both medical professionals and injured people. This is a kind of knowledge base where you can find step-by-step information on all stages of prosthetics and rehabilitation of people with amputations. The portal is fully Ukrainian-language, and access to all materials is free. Metinvest allocated over UAH 2.5 million to create the resource.